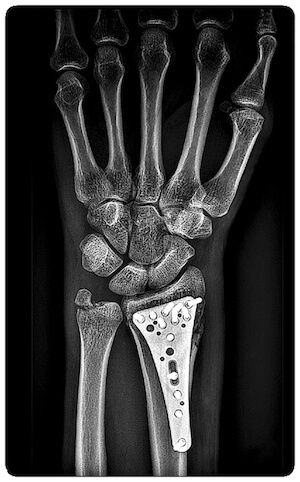 We are vetting IT employers
Every IT employer describes themselves stellarly. It's only after we start working for them that we learn the hard truths. It is often not as colorful as promised. That's why we decided to change the rules of the game and x-ray Polish employers from the inside. And all those who meet the highest standards - are rewarded with the Top Tech Employer quality certificate.
I SUPPORT TRANSPARENCY
I'm a programmer and I have been observing the IT job market for 10 years now. During this time, I became familiar with various companies from the inside - startups, corporations and software houses alike. Based on my own experience and a research made with 1466 IT experts from all over Poland* I know that the best employers share common features, ones that make them not only a good source of income, but also a source of satisfaction and development. Those are the companies you really want to work for.
How to identify a good employer?
Cares for development
Pays well
Does things that make sense
Creates a work environment that does not tire you
Focuses on achieving a common and clear goal
Gives you ways to impact what you do and how to do it
Employs professionals from whom you can learn
TCreates code that can be developed further, not one you have to fight with
Based on these features, I developed the Top Tech Employer certification. For those that need help and who are thinking about changing their job but are not sure about their choice. To accomplish this, I visit companies and talk with both programmers and managers. During meetings, I ask about the working environment, processes related to software development, code quality, development opportunities, as well as overall job satisfaction in the project. During these conversations I actively look for enthusiasm and the sense of jointly creating something that matters. If everything is in order, the company gain the benefit of trust in the form of a Top Tech Employer certificate.
I'm not interested in fruit wednesdays, beer in the office or monthly foosball tournaments. I focus on what is most important, gathering knowledge about the employer firsthand - from the employees themselves.
Adam Kukołowicz
Senior Software Engineer & Editor-In-Chief @ Bulldogjob
WORK ENVIRONMENT

I check office enviroment for IT teams. From noise level, through tools they use to workstation comfort.
CODE QUALITY AND DEVELOPEMENT PROCESSES
Together with devs working in project I ask about development processes, design and architectural rules, tools used and team.
SATISFACTION AND PROFFESSIONAL DEVELOPMENT
I ask employees about their satisaction and development opportunities. I'm assessing forecasts in terms of technology.
Do you support transprency in IT industry?
Sign off our manifesto and join 2512 IT experts that don't tolerate companies, that would do anything to get their CV.