Senior/Expert Cloud Engineer
Project description
Hello, welcome to Miinto Tech! We're an amazing team of software engineers, developers, architects and QA specialists. We're working on one of the largest fashion platforms in Europe and we're always on the lookout for more fantastic people to join our ranks and find a new home at our Warsaw office. All it takes is a bit of humor, a touch of knowledge, a smidgen of experience and whole lot of good attitude and you could find yourself helping us provide our customers with the best shopping experience they could ever imagine!
Feel free to take a quick look at the description down below to find out who we're currently looking for the most but even if this position is not up your alley, fear not. We're constantly looking for talented individuals who are open to doing things in ways that other companies just won't. Interested? Perfect, we'd love to get to know you and talk about possible opportunities so drop us a line or two using the application form.
Responsibilities:
Taking good care of our sizable (250+ VMs) cloud-native ecosystem (we're fully hosted on Google Cloud Platform)
Expanding said ecosystem as needed by others
Ensuring proper implementation of company-wide standards set forth by the Head of Engineering
Constantly looking for improvements in both technology and performance, structurizing those improvements into possible execution plans and putting them forth for approval
Helping developers with infrastructure level and service level problems
What you get:
Pretty competitive salary
Stable employment - you get to choose the actual form
Generous compensation package
Oh, and last but not least - an amazing team of great people :)
Who we're looking for?
Requirements (don't worry - you only need a few):
General laziness - automation is really good (Ansible and Terraform are our tools of choice)

Proven experience with managing a large (200+ servers / VMs) eco-system

Have a long unix beard - the longer the better, even if it's just spiritual. (we use Ubuntu as our OS of choice)
Fundamental understanding of the OSI model - putting theory into practice makes sense you know
Experience with physical and data-link layers is welcome - we value working "close to copper"
Understanding that security and performance are team endeavours - we believe that software engineers need to understand infrastructure and we also believe that you need to reciprocate
How we work?
How we manage our projects?
Who makes architectural decisions?
Head of Engineering
Who makes technology stack decisions?
Head of Engineering
Freedom to pick your tools
Bonuses
Kitchen
Cold beverages
Fruits
Hot beverages
Traning
Conferences
Trainings
Books
Other
Shower
Chill room
Integration events
Miinto
Warsaw
Tech skills
Google Cloud Platform

Internet Applications

Asynchronous data processing and queue systems
Get to know us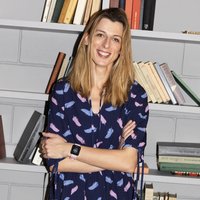 Check out similar job offers