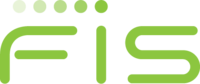 Warsaw

Number of employees:

380

Capital:

foreign

Technologies in the company:
Requirements
Experience level:
Senior
a Bachelor's or Master's degree in Computer Science, Information Systems or the equivalent combination of education, training, or work experience,
about six years of applications development experience,
knowledge of end-to-end systems development life cycles (i.e., waterfall, iterative and other modern approaches to software development),
excellent problem-solving, team and time management skills,
payment expertise e.g. SEPA, SWIFT MT will be an asset.
Technologies
Necessary on this position:
Java (JDK 1.6

or

1.7)

J2EE

Hibernate 3

EJB 3.1

SQL

XML

WebSphere, WebLogic, JBoss or Liberty

Oracle

or

DB2
Project you can join
FIS is the world's largest provider of banking and payments technology solutions and a global leader in consulting and outsourcing solutions. With a long history deeply rooted in the financial services sector, FIS serves more than 14,000 institutions in over 130 countries. Headquartered in Jacksonville, Fla., FIS employs more than 55,000 people worldwide and holds leadership positions in payment processing and banking solutions, providing software, services and outsourcing of the technology that drives financial institutions. In October 2014 FIS completed acquisition of Brussels-based Clear2Pay. The transaction brings new corporate payment solutions and services, inclusive of high-value and cross-currency corporate payments, payments managed services, and payments processing utilities that will further bolster FIS' payments portfolio across all geographies. Clear2Pay is now an FIS company. 
 Job description: 
responsible for the development of new features and improvements of applications for electronic payments platform, 
provides application software development services or technical support typically in a defined project, 
develops program logic for new applications or analyzes and modifies logic in existing applications, 
codes, tests, debugs and documents software applications, 
ensures that system improvements are successfully implemented, 
demonstrates an understanding of C2P systems and the financial services industry, 
analyzes requirements, and translates business requirements into product designs, 
writes technical specifications and other forms of documentation, 
conducts planning, analysis and forecasting activities to plan projects and tasks, 
may provide leadership and/or guidance to other technical professionals.
How we code?
Style guide
Code review
Pair programming
Static code analysis
TDD
BDD
Code metrics
Knowledge database
How we test?
Unit tests
Integration tests
System tests
Pentests
Performance tests
Manual testing
Test automation
CI
How we manage our projects?
Concurrent projects per team member?:

1
Opportunity to change between projects
Toolset
Laptop
PC
Additional monitor
Headphones
Personal container
phone
Freedom to pick your tools
Work environment
Tech supervisor
Open space
Separate rooms
Dress code
Flexible working hours
Bonuses
Healthcare package
Healthcare package for families
Leisure package
Leisure package for families
Cold beverages
Hot beverages
Fruits
Snacks
Lunches
Conferences
Trainings
Books
Car parking
Bicycle parking
Shower
Chill room
Playroom for children
Integration events
People who may interview you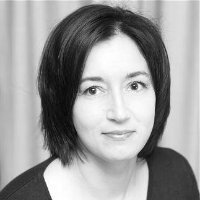 Iwona