You will be part of the Future Factory team tasked to transform and equip one of the largest global Manufacturers with digital solutions, skills and knowledge to strengthen World Class Manufacturing for competitive advantage.
.NET
C#
Docker
Entity Framework
Kubernetes
MS SQL
REST
SQL
Your day-to-day work and responsibilities:
Improving system quality by identifying issues and common patterns, and developing standard operating procedures
Enhancing applications by identifying opportunities for improvement, making recommendations and designing and implementing systems
Maintaining and improving existing codebases and peer review code changes
MUST
Excellente knowledge of C# and .NET platform
4+ years of relevant working experience, advantageous if in an international environment
Experience in development of Web aplications
Experience with Relational DBs - MS Sql, Postgres, etc, ORM frameworks - Entity Framework
Solid understanding of networking, REST Api design principles
Experience working with Kubernetes and Docker containers
Bachelor's or Master 's degree Computer Science, Mathematics, Physics, Engineering, or equivalent experience.
NICE TO HAVE
Azure DevOps & PaaS, Certified Azure Expert
Knowledge of Azure Cloud platform
Knowledge of messaging middleware (Kafka, MQTT)
TypeScript, React.js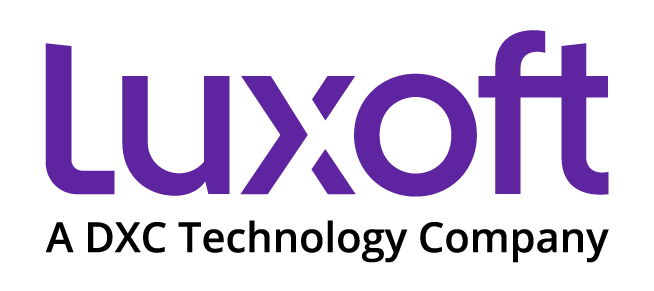 Luxoft, a DXC Technology Company, is a global digital strategy and software engineering firm with about 18,000 international employees within its 44 offices in 21 countries. It is headquartered in Zug, Switzerland. 
In 2000, Luxoft was established in Moscow under the direction of Dmitry Loschinin. In 2008 it acquired ITC Networks in Bucharest. In 2013, Luxoft was listed on the New York Stock Exchange, following an initial public offering of 4.1 million shares at $17.00 per ordinary share.  
In January 2019, Luxoft was acquired by U.S. company DXC Technology. Luxoft partnered with LG Electronics to create a next-generation Autonomous Mobility concept vehicle that integrates consumers' personalized digital lifestyles into a driving experience. Luxoft enabled Switzerland's first Blockchain based e-vote platform with the City of Zug and Hochschule Luzern's Blockchain Lab.
Luxoft, a DXC Technology Company is a world-renowned company. It has been present on the Polish market for over 11 years. We have offices in Krakow, Warsaw, Wroclaw, and Tri-City. We employ almost 2,000 experienced experts carrying out projects for over 40 clients from the financial, automotive, medical, tourist industries, etc. We work for many international clients, including the USA, Great Britain, and Switzerland.
So far, Luxoft Poland has made a name for itself as a company that offers work on innovative projects, we offer various experiences in the field of IT, opportunities for rapid development, an extensive training program, and attractive benefits for employees.
At present, 62% of Luxoft Poland employees come from Poland, and 38% from around 50 countries, including Ukraine, Brazil, Russia, India, Belarus, Turkey, Spain, Portugal, Italy, Romania, USA, etc.
At Luxoft, a DXC Technology Company, as much as 85 percent of employees are experts with the "Senior" experience level, with at least five years of experience. We care about our employees, so every day we try to provide them with the best possible conditions for work and development.
Technology is our passion! We focus on top engineering talent means that you will be working with the best industry professionals from around the world. Because of that, Luxoft is a global family with an epic atmosphere – we love what we do!