Gliwice

Number of employees:

300+

Capital:

foreign

Technologies in the company:
Requirements
Experience level:
Mid
Ability to quickly adapt to changing technologies, frameworks, etc. Good communication skills. Strong interest in reactive & functional programming. Experience in building Cloud Native applications. Experience in building/consuming secured REST API.
Technologies
Necessary on this position:
JAVA

or

JVM

or

GO

or

JAVASCRIPT

or

RUBY
Necessary and we can teach you:
GO Lang

or

Java

or

JavaScript with Node.js
Nice-to-have:
Docker

or

Kubernetes

or

Cloud Foundry
Project you can join
We are looking for multiple specialists to support the development of a new cloud-native product. SAP Hybris software provides organizations with the foundation, framework and business tools to create scalable solutions based on modern cloud technologies. Our coders choose what languages and frameworks they need to produce the world's leading business solutions, including Node.js, Golang, Kubernetes, and more. We also actively encourage and fund Certifications, Meetups, Hackathons, Dojos and anything else we can think of to ensure that our coders are at the cutting edge of technology. RESPONSIBILITIES Developing and maintaining microservices and web applications (backend with REST-API). Ensuring and maintaining full automation of testing and release processes. Putting high quality of the product first throughout the entire development cycle. Contributing to open source projects owned by the team. Deploying team products to cloud environment. Taking operational responsibility for the provided solutions.
Work methodology
Coding conventions
Code review
Pair programming
Unit tests
Integration tests
Build server
Static Code Analysis
Version Control System
Knowledge base
Testers
QA Manager / Engineer
Agile
Option to change a project
Work specifics
Avg. project team size 8
Technical supervisor
Business trips

Foreign trips Average trip length 3 days
Domestic trips

Open Space
Possible remote work
Flexible working hours
Dress code

Available office hours 06 - 18
Provided equipment
Laptop
PC
Additional monitor

Operating system

Freedom concerning tools selection
Headphones
Private locker
Telephone
Bonuses
Healthcare package
Healthcare package for families
Leisure package
Leisure package for families
Cold beverages
Hot beverages
Fruits
Snacks
Lunches
Conferences
Trainings
Books
Car parking
Bicycle parking
Shower
Chill room
Playroom for children
Integration events
People who may interview you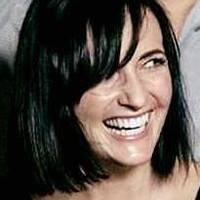 Karolina