Your tasks
Deliver features based on functional specification with cooperation with Product Owner and Functional Analyst
Ensure best software quality by writing tests for any code changes and participating in code review process
Add technical information regarding code changes to product's release notes
Implement and improve non-functional product items eg: High Availability, performance, platform monitoring
Prepare and perform software patching due to security constraints, libraries eol etc
Support pair developers in day-to-day tasks
Improve technical and domain knowledge
Prepare technical input for product documentation eg: install guide, certification documentation etc
Provide estimation input for roadmap items draw by Product Owner
Project description
You will be a part of a team responsible for delivering world-wide top technical solutions in digital identity. We cover cases like transfer of your driver's license, id, passport and any other document to your mobile device in digitalized form.

Who we're looking for?
Technologies:
Spring / Spring Boot
Linux
AWS
OAuth 2 / OpenId Connect / CIBA / SAML / UMA 2
Python (nice to have)
How we manage our projects?
Who makes architectural decisions?
team
Who makes technology stack decisions?
team
Concurrent projects per team member?
1
Freedom to pick your tools
Work environment
7:00 - 18:00
Office hours
Traning
Conferences
Books
Trainings
Parking
Bicycle parking
Car parking
Other
Shower
Chill room
Integration events
Recruitment process
HR call, technical interview
Get to know us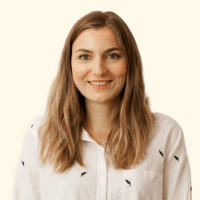 Check out similar job offers