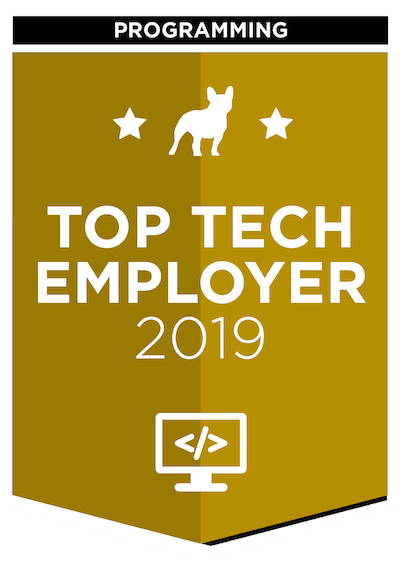 We've checked Consult Red and we like what we saw.
Learn more
Project description
Get paid 12,000 PLN TO INTERVIEW at Red!
You work in a team, so why not interview with your colleagues, as a group, and get paid for attending. At the group interview, you will answer some questions as a team, some individually, you will program and review each others code: its just like a normal interview except its more fun and you combine your skills to answer!
Your problem: You and your colleagues have been working together for a while. The sense of humour, friendships and trust in your team is going to be hard to duplicate somewhere else. Besides, starting again and proving yourself as an individual with your strengths and weaknesses in a whole new team is a lot of work. You would like more salary (who wouldn't) and a change in what you are doing would be nice too and maybe its time to learn some new things and grow as an engineer but you don't want to leave your people behind.
Your Solution: Group Hire at Red
Salary : You name your total group salary
Opportunity: Interview as a group!
Contract: Permanent or B2B for all team members
Fun and Friendship: Bring your friends with you!
How to Apply?
Talk to your colleagues at work and decide to apply with at least 2 other people

Give your group a name and write a brief description of each team member and what they are best at in the team, e.g. The Revengers: Bob Smith : C++ developer, 4 years experience, great with STL; Kasia Kowalska : C++/Python expert, 6 years experience, team spirit; Frank Schneider: Linux device drivers, Native German speaker, 2 years experience

Identify your team's contact person who will speak for your team, e.g. Kasia is our contact person!

Give us the total cost to hire you as a team
We'll call you as a group and tell you all about the roles in detail. We'll ask you some technology questions and some clarification on your skills and roles. If there is a good match between your team and the roles and your team is still interested, we'll progress to a full interview. Every group that makes it to a full interview will be paid 12,000 PLN for their time and effort - yes, even if we don't make your team an offer! Why? You are putting some work, organising a team, and we can't expect anyone to work for free.
Who we're looking for?
The Requirements for your group are really very simple.
All our new projects, for which we are hiring these teams, require the following:
All team members must have right to live and work in Poland.
Linux
C++
C
Great English language
Some team members must have embedded experience
The closer to Wroclaw - the better!
Freedom to pick your tools
Healthcare
Healthcare package
Healthcare package for families
Leisure package
Leisure package
Leisure package for families
Kitchen
Cold beverages
Hot beverages
Fruits
Snacks
Lunches
Traning
Conferences
Books
Trainings
Parking
Car parking
Bicycle parking
Flight ticket
Money for moving expenses
Help finding an apartment
Sign up bonus
Other
Shower
Chill room
Playroom for children
Integration events
Recruitment process
- 14 days
1) Online group chat + individual tech screen via phone
2) Full online tech & HR interview (individual and in group)
Check out similar job offers