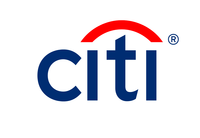 Warsaw

Technologies in the company:
Requirements
Experience level:
Senior
- Managerial experience
- Experience in Angular-5 UI components is a plus
- Ability to operate at a high level and produce results with a quick turn around on key deliverables.
Technologies
Necessary on this position:
Java 8

or

9

jBPM

Unix

Kafka
Project you can join
What would you do as a Technical Manager?
- Lead a team of 8-10 developers in Warsaw
- Lead and mentor junior developers to ensure good design, architecture and code quality
- Develop Loan Digitization applications and components, as part of a global development effort
- Liaison with support and development teams
- Define and evolve architectural standards; promote adherence to these standards
- Be a third line support of the platform during business hours
- Apply financial product knowledge to the full development lifecycle
- Cooperate with local technologists and other CPB development teams from London, New York, APAC and other locations as well as technology vendors
How we manage our projects?
Work environment
Tech supervisor
Open space
Separate rooms
Dress code
Flexible working hours
Bonuses
Healthcare package
Healthcare package for families
Leisure package
Leisure package for families
Cold beverages
Hot beverages
Fruits
Snacks
Lunches
Adaptation tips
Language courses
Temporary housing
Help finding an apartment
Visa Services
Sign up bonus
Flight ticket
Money for moving expenses
Conferences
Trainings
Books
Car parking
Bicycle parking
Shower
Chill room
Playroom for children
Integration events