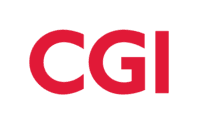 Requirements
Experience level:
Mid
REQUIRED QUALIFICATIONS TO BE SUCCESSFUL IN THIS ROLE 
2+ years of experience with penetration testing against a wide variety of applications including web, mobile, and thick client above and beyond running automated tools,
Experience with penetration testing against internal and external facing corporate infrastructures,
Understanding of Security architecture both from a penetration testing and design point of view,
Experience working with application developers to validate, assess, understand root cause and mitigate vulnerabilities,
Experience documenting technical issues identified during security assessments and recommending improvements in the existing service support tools and "standard findings", 
Excellent command of Cybersecurity organization practices, operations risk management processes, principles, architectural requirements, engineering threats and vulnerabilities, including incident response methodologies,
Certifications such as CISSP, OCSP, MCSA:Azure, AWS, GSEC, CEH or demonstrated experience in penetration testing,
Bachelor's or Master's degree in Computer Science or equivalent.
Technologies
Necessary on this position:
Penetration testing

Security architecture
Project you can join
Position Description
CGI is looking for experienced penetration tester to join security assurance team working with large bank undergoing major redesign of their core systems based on new technology platform. Actual duties will include (but are not limited to):
Infrastructure penetration testing,
Web application penetration testing,
Mobile application penetration testing,
Social engineering penetration testing.
YOUR FUTURE DUTIES AND RESPONSIBILITIES
Penetration testing of wide variety of applications including web, mobile and thick client above and beyond running automated tools.
Bonuses
Healthcare package
Healthcare package for families
Leisure package
Leisure package for families
Cold beverages
Hot beverages
Fruits
Snacks
Lunches
Adaptation tips
Language courses
Temporary housing
Help finding an apartment
Visa Services
Sign up bonus
Flight ticket
Money for moving expenses
Car parking
Bicycle parking
Shower
Chill room
Playroom for children
Integration events