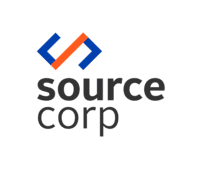 Warsaw, Miami, London and 2 more

Technologies in the company:
Requirements
Experience level:
Mid
• object-oriented programming and experience with design patterns  
• very good knowledge of English (oral and written)  
• strong social and communication skills 
Technologies
Necessary on this position:
Groovy

SOAP

Webforge

Grails

Subversion

or

Git
Nice-to-have:
Project you can join
The project is run for our global customer. The primary goal is to develop a business web app that manages production data of the customer. The app is already working, and it is in a production environment. Currently, it uses the Oracle database as a data source. The scope of the project is to allow integration of the app with the new external data sources. The biggest challenge is to meet all sophisticated and extended business logic of the external systems that need to be integrated. It is also crucial to build effective integration regarding performance.

What we offer?
attractive remuneration,
long-term cooperation,
international work environment,
ambitious but friendly team, 
any form of contract,
work in one of the selected offices in Warsaw or Gran Canaria (+ relocation package) or remotely
training in Miami
We are also looking for Junior Developers and Senior Developers.
How we code?
Version control:

Git, SVN

Style guide
Code review
Pair programming
Static code analysis
TDD
BDD
Code metrics
Knowledge database
How we test?
Unit tests
Integration tests
System tests
Pentests
Performance tests
Manual testing
Test automation
CI
How we manage our projects?
Methodology:

Agile

Who makes architectural decisions?

CTO & Team

Who makes technology stack decisions?

CTO & Team

Project management software:

Rally
Toolset
Laptop
PC
Additional monitor
Headphones
Personal container
phone
Freedom to pick your tools

Operating system
Work environment
Tech supervisor
Open space
Separate rooms
Dress code
Flexible working hours
Remote possible:

90%

Business trips:

few days in few months

Paid vacation:

20/26
Bonuses
Healthcare package
Healthcare package for families
Adaptation tips
Language courses
Temporary housing
Help finding an apartment
Visa Services
Sign up bonus
Flight ticket
Money for moving expenses
Conferences
Trainings
Books
Car parking
Bicycle parking
Shower
Chill room
Playroom for children
Integration events