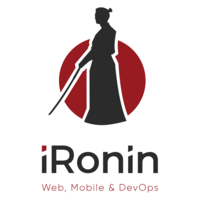 Warsaw

Number of employees:

40

Capital:

Polish

Technologies in the company:
Requirements
Experience level:
Senior
Detail oriented
Great communication
Technologically Open-minded
UX/UI Design Best Practices
Organized
TDD Oriented
Fast-learner
Easygoing
Technologies
Necessary on this position:
HTML5+CSS3

JavaScript

React.js

RWD

Node.js

Vue.js

ECMAScript

or

TypeScript

UX

or

UI Design

Git

JS TDD
Nice-to-have:
Project you can join
We work with clients from a wide range of industries and from the US and all over the world, helping to develop comprehensive, updated, or add-on software projects, web apps, and DevOps solutions. You will have an opportunity to create rich web user experiences using the latest front-end technologies like React, Vue and Ember. Build pixel-perfect UIs for web applications. Take part in the development of eye-catching solutions as a part of the unique team of IT experts whose code is known for its quality. Extend your knowledge and experience in the fields of cross-browser compatibility, design principles, front-end best practices, accessibility and usability. Tech stack we use: - HTML5, CSS3 - JavaScript, ECMAScript - React, Vue, Ember - TDD with Jasmine, Karma, Mocha, Sinon - Node.js, Ruby on Rails
How we code?
Style guide
Code review
Pair programming
Static code analysis
TDD
BDD
Code metrics
Knowledge database
How we test?
Unit tests
Integration tests
System tests
Pentests
Performance tests
Manual testing
Test automation
CI
How we manage our projects?
Methodology:

Agile

Who makes architectural decisions?

Team

Who makes technology stack decisions?

Team
Opportunity to change between projects
Toolset
Laptop
PC
Additional monitor
Headphones
Personal container
Phone
Freedom to pick your tools
Work environment
Tech supervisor
Open space
Separate rooms
Dress code
Flexible working hours
Bonuses
Healthcare package
Healthcare package for families
Conferences
Trainings
Books
Shower
Chill room
Playroom for children
Integration events