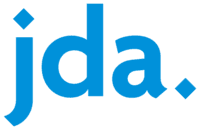 Warsaw

Technologies in the company:
Requirements
Experience level:
Mid
Knowledge and Skills JDA is looking for:
Advanced skills and successful experience in installing, integration, or supporting

software applications (typically gained over 4-8 years of relevant experience),

Practical knowledge of SQL (code analysis, debugging),
At least intermediate skills and experience with Windows servers (commands, 

batch scripting, troubleshooting),

Experience with Azure platform, knowledge of Weblogic/Websphere, Tomcat, or 

Supply Chain Management solutions would be a major plus,

Teamwork and project coordination skills,
Ability to effectively communicate verbally and in writing in English (min. C1 level),
EU citizenship.
Technologies
Necessary on this position:
Necessary and we can teach you:
Tomcat

WebSphere

WebLogic

Azure
Project you can join
Role Summary
The majority of JDA's business software implementations are currently delivered in the Cloud/SaaS model, in which JDA internally takes care of the required IT infrastructure, technical implementation, solution maintenance, and application upgrades.
During the sales phase Consultants of the Cloud Transition Team design the required cloud platform architecture.
Throughout the implementation phase, in partnership with the Consulting team, Technical Consultants coordinate the technical side of the implementation and construct the cloud application platform. Their key role is to act as technical project leaders and coordinate the activities of Cloud Infrastructure teams. They perform these activities both off-site and on-site, in Client headquarters in Europe/EMEA.
Once the solution is implemented Consultants of the Cloud Transition Team own and coordinate the upgrades of SaaS solutions. This includes transition planning, definition of customization requirements, data migration, and testing.
JDA offers:
Clear independence and empowerment in an individual expert role,
Ability to develop architecture-level and technical leadership skills,
Long-term development abilities and growth potential in the fast-emerging Cloud technology space,
Ability to navigate career internally across alternative directions (e.g. Consulting),
Highly professional environment of top global industry and technology experts,
Chance to work with the most prestigious and advanced Retail, FMCG, and Manufacturing companies,
Permanent job contract,
Competitive remuneration package.
How we manage our projects?
Methodology:

Waterfall, Agile
Opportunity to change between projects
Toolset
Laptop
PC
Additional monitor
Headphones
Personal container
phone
Freedom to pick your tools

Operating system
Work environment
Tech supervisor
Open space
Separate rooms
Dress code
Flexible working hours
Bonuses
Healthcare package
Healthcare package for families
Leisure package
Leisure package for families
Cold beverages
Hot beverages
Fruits
Snacks
Lunches
Adaptation tips
Language courses
Temporary housing
Help finding an apartment
Visa Services
Sign up bonus
Flight ticket
Money for moving expenses
Car parking
Bicycle parking