Warsaw, Gdynia, Wrocław

Technologies in the company:
Requirements
Experience level:
Senior
You will be working in Data Engineering team as a BigData Engineer. Here you'll have a once in a lifetime opportunity to be a key part of designing and building the company next core data platforms. 
As a BigData Engineer you will develop, maintain, test and evaluate BigData solutions within company next generation BigData Platform. 
Technologies
Necessary on this position:
Scala

Spark

Hadoop (Hive, Yarn)

Jenkins

JIRA

Git

Kafka
Nice-to-have:
Agile familiarity

Financial sector knowledge
Project you can join
Key responsibilities include: 
• Building distributed and highly parallelized BigData processing pipeline which process massive amount of data (both structured and unstructured) in near real-time 
• Leverage Spark to enrich and transform corporate data to enable searching, data visualization, and advanced analytics 
• Work closely with DevOps, QA and Product Management teams in a Continuous Delivery environment You should have:
 • Experience in Scala or Java/Spark (and willingness to learn Scala), 
• Knowledge of o Hadoop stack: YARN, MR, Sqoop, Hive, o Kafka, o Impala,
• Hands on development experience with Jenkins or Bamboo, JIRA, Bitbucket and Git/Stash,
 Ideally you also have: 
• Experience of implementing data security capabilities such as encryption and anonymization, 
• Excellent communication skills and experience of distributed global teams.
 • Data driven thinking capabilities, 
• Experience in using Agile methods, 
• Solid grounding in Financial Service.
How we code?
Version control:

GIT

Style guide
Code review
Pair programming
Static code analysis
TDD
BDD
Code metrics
Knowledge database
How we test?
Unit tests
Integration tests
System tests
Pentests
Performance tests
Manual testing
Test automation
CI
How we manage our projects?
Methodology:

Scrum

Who makes architectural decisions?

Architect, Team

Who makes technology stack decisions?

Architect, Team

Concurrent projects per team member?:

1

Project management software:

JIRA
Opportunity to change between projects
Team line-up:
Toolset
Laptop
PC
Additional monitor
Headphones
Personal container
phone
Freedom to pick your tools

Operating system
Work environment
Tech supervisor
Open space
Separate rooms
Dress code
Flexible working hours
Remote possible:

50%

Business trips:

few days/quarter

Paid vacation:

no, B2B pure contract

Office hours:

7 - 10
Bonuses
Healthcare package
Healthcare package for families
Leisure package
Leisure package for families
Cold beverages
Hot beverages
Fruits
Snacks
Lunches
Car parking
Bicycle parking
Shower
Chill room
Playroom for children
Integration events
People who may interview you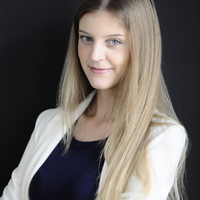 Nicola