3YOURMIND sp. z o.o.
Wrocław

Technologies in the company:
Requirements
Experience level:
Mid
BS/MS in Software Engineering, Computer Science, or related field or equivalent practical experience
Minimum two years of professional experience with Python and Javascript in product(s) that went into production
Minimum one year of experience with relational databases
Solid understanding of software architecture
Comfortable in Agile environments
Experience in defining and building RESTful APIs
Experience in converting design into functional UI that consume a RESTful API
Experience with TDD, automated testing, and other practices for building resilient software
Strong advocate of code readability
Good understanding and speaking level of English
Experience with design patterns
Experience with containers (preferably Docker)
Technologies
Necessary on this position:
Necessary and we can teach you:
Project you can join
We are a product company with three main products that handles 3D printing workflows:
optimising
A product that helps managing the identification and design processes for 3D Printing (PLM)

 

A product that manages 3D printing orders accross companies or departments (ERP)
A product to plan and schedule the actual print jobs on industry grade 3D Printers (MES). From identifying use cases -for 3D printing- to ordering and order management to optimising

3D models to scheduling and managing 3D print jobs. 
All our products use Django + DRF for the RESTful API and VueJS for the frontend (see some of our code on: github.com/3yourmind). As for 3D file optimisation and management we use C++ and Java. You can see all of the tech we use at: https://github.com/3YOURMIND/developer-roadmap
The codebase is large but well maintained and covered with unit, integration, and e2e tests.
We preach readability and maintainability over cool-looking-complex-one-liners and millisecond performance improvements as our products are used internally by companies and thus each production instance does not have a large load.
We highly value a helping atmosphere over a competitive one.
We have a strong code review culture, and constantly strive for quality and professionalism.
Every Friday is either Hack- or Techday.
The longest non-development meeting is done monthly out of the office with beers and food, usually transforming into a party.
How we code?
Version control:

Git

Style guide
Code review
Pair programming
Static code analysis
TDD
BDD
Code metrics
Knowledge database
How we test?
Unit tests
Integration tests
System tests
Pentests
Performance tests
Manual testing
Test automation
CI
How we manage our projects?
Methodology:

Scrum

Who makes architectural decisions?

team

Who makes technology stack decisions?

team

Concurrent projects per team member?:

1

Project management software:

Jira
Opportunity to change between projects
Team line-up:
Toolset
Laptop
PC
Additional monitor
Headphones
Personal container
phone
Freedom to pick your tools

Operating system
Work environment
Tech supervisor
Open space
Separate rooms
Dress code
Flexible working hours
Business trips:

Optional Christmas trips within Europe

Paid vacation:

20-26 days
Bonuses
Healthcare package
Healthcare package for families
Leisure package
Leisure package for families
Cold beverages
Hot beverages
Fruits
Snacks
Lunches
Adaptation tips
Language courses
Temporary housing
Help finding an apartment
Visa Services
Sign up bonus
Flight ticket
Money for moving expenses
Conferences
Trainings
Books
Car parking
Bicycle parking
Shower
Chill room
Playroom for children
Integration events
People who may interview you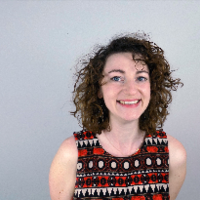 Karina Osieleniec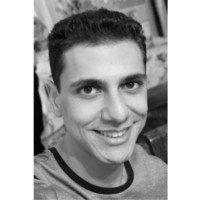 Nader Alexan