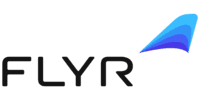 Krakow

Technologies in the company:
Requirements
Experience level:
Mid
To achieve our vision, we're looking for a talented & diverse group of DevOPS Engineer who love traveling and solving technical complexities to join our rapidly growing startup in Kraków.
What can you bring on this trip?
Demonstrated DevOps experience
You have significant experience in deploying and supporting cloud-native applications and services on a major public cloud provider. 
You show real passion for modern software development practices.
You have experience with operational controls and making tradeoffs to ensure engineer productivity and operational reliability.
You show a real passion for the latest distributed analytics technologies and microservices architecture.
You are genuinely eager to make an impact in a high-functioning and high performing Engineering organization.
Good written and oral, communication skills in English
Project you can join
Our Engineering team is responsible for all things data infrastructure — building scalable data flows, crafting service architectures, and bringing leading-edge ML-based products to market.
As a team of engineers, we strongly believe in fostering an environment for intellectually interesting work that advances your career progression on this journey. Let's get you on board soon.
What will your destination look like at FlyR?
You will work with developers and data scientists to regularly ship the latest new features for the FusionRM platform, in order to disrupt the airline industry's pricing problems. We are primarily a Python shop for both data science and product features. 
You will help design, configure, and administer a robust and scalable hosted production and preproduction infrastructure primarily utilizing Google Cloud Platform. We use Spinnaker, Kubernetes, Airflow and more.  
You will lead the evaluation and selection of application and infrastructure monitoring tools, security and vulnerability products, and other DevOps tool choices. 
You will identify and codify best practices for managing production systems with limited resources, including identifying and leveraging the capabilities of hosted service providers. 
You will balance and prioritize your time between resolving developer productivity issues, tactical deployment and support issues, and strategic operational initiatives. 
You will operate as a leader by mentoring new members, growing the engineering-excellence culture, and influencing the product roadmap

At FlyR, we're changing the way airline industries use data to ease the traveler's experience — from dynamic pricing, elastic demand forecasting, to bundling the best offers for end users. We're taking off on a mission to deliver a real-time prediction and tracking platform to major travel industry partners, each with millions of consumers hungry for a new, first-rate travel shopping experience.

We are changing the way airline industries use data to ease the traveler's experience — from dynamic pricing, elastic demand forecasting, to bundling the best offers for end users. 
To reach the goal you'll work with great team of Software Engineers, Data Engineers and Data Scientists. We use cool stack: Python/OOP, Flask framework, GIT, Unix/Linux, Docker, CI/CD, Unit Test, Test automation, TDD, PostgreSQL, Elasticsearch, Redis and of course Scrum. 
Benefits:
Regular employment contract (or B2B)
Flexible working hours
Working from home
Hardware to choose
Health Care 
More to come
How we manage our projects?
Methodology:

Scrum

Who makes architectural decisions?

Architect

Who makes technology stack decisions?

Architect & CTO
Toolset
Laptop
PC
Additional monitor
Headphones
Personal container
Phone
Freedom to pick your tools

Operating system
Work environment
Tech supervisor
Open space
Separate rooms
Dress code
Flexible working hours
Remote possible:

30%

Office hours:

8 - 19
Bonuses
Healthcare package
Healthcare package for families
Cold beverages
Hot beverages
Fruits
Snacks
Lunches
Adaptation tips
Language courses
Temporary housing
Help finding an apartment
Visa Services
Sign up bonus
Flight ticket
Money for moving expenses
Conferences
Trainings
Books
Car parking
Bicycle parking
Shower
Chill room
Playroom for children
Integration events