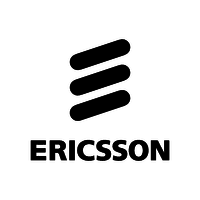 Krakow, Łódź, Warsaw

Technologies in the company:
Requirements
Experience level:
Junior
Key Qualifications: 
Education:  Academic degree, minimum on bachelor level, in engineering (IT, Telecom) 
Analyzing & problem solving 
Presenting & Communicating Information 
Analytical learning and researching skills 
English fluent conversational and written 
Linux knowledge 
Travel availability around 20-30% per month   
Technologies
Necessary on this position:
Project you can join
Join us as a Integration Engineer Intern and be a part of international team!  We are looking for a fresh graduate or students of last year of studies. Your day to day responsibilities will be to analyze, prepare, implement and verify the configuration and integration of a node, network and/or system.   
Responsibilities: 
You will learn about E2E technical understanding about radio 2G-3G-4G and new 5G technology   
Execute configuration and troubleshooting of radio nodes in multicultural projects environment   
Prepare system test, module test and accept test in different projects/countries   
You will work to identify and drive improvements innovating and creating new way of working – creative is a must   
Introduction of new radio products with a close collaboration with the design team   
Scripting & coding     
During the internship you will increase your competencies in: 
Trace understanding and activation 
UEH Exception analysis and data presentation 
Counters and Kpi's analysis 
Parameters understanding 
Main features knowledge 
Product configuration for nodes, controllers and all interfaces 
Mo and XML scripting 
RAN Integration process (manual, smartlaptop, BSIM, ZT, OSS, ENM) 
NTW integration principle (from RBS to Core) 
IP RAN knowledge
Toolset
Laptop
Additional monitor
Headphones
Personal container
Phone

Operating system
Work environment
Open space
Flexible working hours
Business trips:

20-30% per month
Bonuses
Healthcare package
Healthcare package for families
Cold beverages
Hot beverages
Temporary housing
Visa Services
Flight ticket
Money for moving expenses
Conferences
Trainings
Books
Car parking
Bicycle parking
Shower
Chill room
Integration events