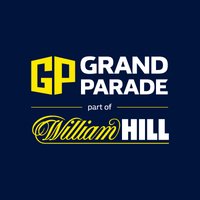 https://www.williamhillplc.com/careers/krakow/

Krakow

Technologies in the company:
Requirements
Experience level:
Senior
We expect you to have
• Been well seasoned in developing test automation within an Agile environment. (min. 3 years)
• Proven experience in writing solid automation from the ground up –you will have the opportunity to explore each level of testing.
• Technical experience in JavaScript programming.
• We are agile but we need you to have the ability to document a Technical Test Strategy that defines the approach and the level of quality we want to achieve.
• A pragmatic but purist approach to testing and able to identify when best to apply. Doing whatever it takes to get a quality project delivered as a team is the goal.
• You are an excellent communicator and facilitator. You'll help drive the participation of both the customer and development teams, enabling collaboration and successful delivery of projects. As we are offshore, then excellent English skills is a must (both written and spoken).
Desirable
• Understanding of microservices and how to tackle them using the appropriate level of QA.
• You've worked in core project or helped to develop a framework and your customers were other developers expecting highest possible quality of product
• You know how to measure performance of React components and you put end user experience as priority
• Experience with JavaScript + webdriver.io
Technologies
Necessary on this position:
JavaScript and

or

or Java

Test Automation

Agile

Crossweb
Nice-to-have:
Experience with JavaScript + webdriver.io

or

Nightwatch.js.
Project you can join
You will be
• Able to plan your mission as a QA Engineer and do your job day to day to make a difference in the overall quality of the product.
• Providing leadership, influencing and negotiating with stakeholders on driving the automation strategy into the team. Presenting the facts and options and recommendations clearly and concise.
• Looking 'under the hood' and having an appreciation of the system architecture and how it needs to be tested. You need to be technical and have an appreciation of system architecture!
• Collaborating with Developers, Technical Leads, and Managers. You need to articulate QA and drive Automation excellence within your team.
• Developing, implementing, tracking and reporting on KPI metrics. You need to walk the talk on Test Automation Communicating test progress, test results, and other relevant information.
• Customer eccentric, you understand, you care and grab opportunities to improve at every opportunity
Bonuses
Healthcare package
Healthcare package for families
Leisure package
Leisure package for families
Cold beverages
Hot beverages
Fruits
Snacks
Lunches
Adaptation tips
Language courses
Temporary housing
Help finding an apartment
Visa Services
Sign up bonus
Flight ticket
Money for moving expenses
Conferences
Trainings
Books
Car parking
Bicycle parking
Shower
Chill room
Playroom for children
Integration events