About company
WHAT WE DO
Our domains are payments, IoT and biometrics. Thanks to our solutions, it is possible to digitalize payment cards and use the phone as a multi-tasking device. Opening a car with a selfie? No problem! Our producst are used by the best global IT and Telco brands, and we care for the safety of users' data.

OUR TEAM
Our goal is to create your own products based on the latest technologies. The key to success are teams: autonomous, interdisciplinary, covering all the necessary skills.

WHERE YOU CAN FIND US
Of course, in Lodz! Sometimes even in the yard of our historic villa, on deckchairs... This is where the best ideas come up!
Requirements
Experience level:
Mid
Experience with:
site-to-site VPN troubleshooting
forward/reverse proxy troubleshooting
TCP performance troubleshooting
troubleshoot connectivity/reachability issues for TCP flow
Technologies
Necessary on this position:
Understanding of OSI (7-layers) and TCP/IP (4-layers) network models

Troubleshooting networking issues in linux OS

IPv4 protocol (routing concept, ICMP signalling, how tcp traceroute and traceroute works)

NAT, PAT on Linux and firewalls

IPsec VPN

TLS protocol

HTTP protocol

Haproxy, nginx configuration

Firewall, WAF

TCP protocol basics
Necessary and we can teach you:
understanding how Ethernet works (and Layer-2 switching concept in general)
Nice-to-have:
Knowledge of Mobile Core network

Undertanding of SMPP protocol, OTA (binary) SMS structure

SCP80

or

SCP81 protocol details
Project you can join
You'll work in the area of Connectivity with Machine2Machine (M2M) solutions. Our product allows for remote eSIM cards management for many high-profile customers. You'll be dealing with platforms for Mobile Operators and IoT device manufacturers. Your main responsibility will be to support our deployment team and clients in integration between respective systems.
Your day to day work at IDEMIA will include:
- connecting with client environments via HAProxy, VPN and 2-way SSL
- integrating our components between different clusters and data centers
- writing scripts automating your work with configuration, logs and API operations
- use of Kanban (JIRA) for work organization and co-operation with teammates and project teams
- use of Confluence for project documentation and knowledge sharing
- (optionally) work with Kubernetes cluster that uses Git repository synchronization (Infrastructure/Configuration as Code) to deploy applications written in Java/Scala which connect to Galera, Cassandra and Redis DB clusters
We offer:
- an environment interested in your uniqueness and any ideas you might have
- open discussions with the product development and QA teams to make the product, processes and general co-operation better
- a direct and honest atmosphere, which allows you to talk openly with anyone in the organization
space to constantly develop your skills and learn from the best :)
Work environment
Office hours:

07:00 - 18:00
Bonuses
Cold beverages
Hot beverages
Fruits
Snacks
Adaptation tips
Temporary housing
Help finding an apartment
Visa Services
Sign up bonus
Flight ticket
Conferences
Trainings
Books
Car parking
Bicycle parking
Shower
Chill room
Integration events
Will contact you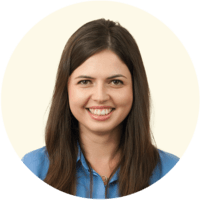 Joanna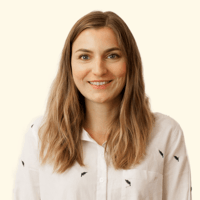 Anna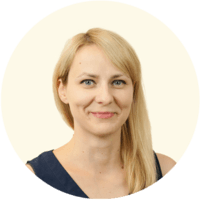 Marta

Recruitment process

Send your resume

Set up a meeting

Meeting and interview with team leader

Decision and feedback