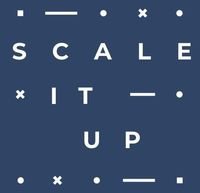 Requirements
Experience level:
Senior
Must have:
Min. 4 years of commercial, diverse backend engineering experience;
Solid working knowledge of:
Microservices and distributed systems
Cloud systems, GCP/AWS/Azure
Docker / Kubernetes
GIT/Git Flow
Some initial experience or readiness to work with Go.
Openness to various different technologies and most recent techniques of software development.
Technologies
Necessary on this position:
backend engineering

cloud systems

microservices
Nice-to-have:
Project you can join
Key mentions: product company, newly established in Poland ~ intelligent transport industry ~ great brands ~ SaaS
Be part of a new product engineering team, based in Krakow, building a 'software as-a-service' platform to create a digital market for global ground-transportation.
You will:
independently define solutions to complex problems, identify and use patterns, lead forums, groups and chair meetings, coach more junior levels; 

take responsibility for the end-to-end delivery of large stories or epics, coaching junior developers and supporting other team members;
Your responsibilities will be:
analysing requirements, researching, designing and writing new software programs;
developing existing programs by analysing and identifying areas for modification;
writing and testing code, refining and rewriting it as necessary;
investigating new technologies; continually updating technical knowledge and skills by attending in-house and external courses, reading manuals and accessing new applications;
working closely with other stakeholders, such as product owners, solutions engineers, UX designers, infrastructure engineers, AQA engineers, etc.;
consulting clients and colleagues concerning the maintenance and performance of software systems with a view to writing or modifying current operating systems;
We would need you to:
Represent a diverse and multi-tech background which will enable you to quickly select tools and work independently in Golang; 

Ensure that the "definition of done" extends to the quality assurance; function, feature and load testability; observability and availability of the components delivered;
Contribute to the Architectural decisions around the new system:
Provide suggestions on how to solve issues in a cleaner, smarter, simpler or more flexible way based on your experience;
Undertake code and design reviews and contribute to the ongoing improvement of the way we work;
Own delivery of your work end-to-end from collaboration with product owners through to deployment into production and beyond;
How we code?
Version control:

GIT

Style guide
Code review
Pair programming
Static code analysis
TDD
BDD
Code metrics
Knowledge database
How we test?
Unit tests
Integration tests
System tests
Pentests
Performance tests
Manual testing
Test automation
CI
How we manage our projects?
Methodology:

Scrum

Who makes architectural decisions?

team

Who makes technology stack decisions?

team

Concurrent projects per team member?:

1
Opportunity to change between projects
Team line-up:

Scrum Master, Product Owner, Chief Architect
Toolset
Laptop
PC
Additional monitor
Headphones
Personal container
Phone
Freedom to pick your tools

Operating system
Work environment
Tech supervisor
Open space
Separate rooms
Dress code
Flexible working hours
Business trips:

some, to London

Paid vacation:

20/26 days per year
Bonuses
Cold beverages
Hot beverages
Fruits
Snacks
Lunches
Conferences
Trainings
Books
Shower
Chill room
Playroom for children
Integration events