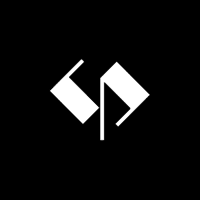 Warsaw

Technologies in the company:
Requirements
Experience level:
Senior
At least 2 years of work experience as a Ruby on Rails Developer
English B2
Clean code
Nice to have:
Ability to work directly with a client
Contribution to open-source projects
Scrum/Kanban
Technologies
Necessary on this position:
Ruby

Ruby on Rails

RSpec

PostgreSQL

or

MySQL

or

Redis

API

Docker

Git

TDD
Nice-to-have:
Neo4j

Elixir

Linux

JavaScript

or

ECMAScript 6

React

or

Angular
Project you can join
1) Mobile solution for aiding excluded areas of South Africa. The digital application enables mapping rural households and providing addresses to their residents.
2) Norwegian digital lottery based on draws of pictures. The draws are linked with photos uploaded by players. When the winning ticket is presented, the winner's own image is displayed.
3) An aggregator of shared mobility services like car sharing, scooters and bikes. The mobile app shows vehicle availability of all transport providers on one convenient map. Users can check distance, models, prices or fuel and easily rent the vehicle which matches the needs best.
4) Mobile app which makes communications, logistics and accounting between divorced parents much easier. Children living in two homes will feel more secure when parents cooperate.
How we code?
Version control:

Git

Style guide
Code review
Pair programming
Static code analysis
TDD
BDD
Code metrics
Knowledge database
How we test?
Unit tests
Integration tests
System tests
Pentests
Performance tests
Manual testing
Test automation
CI
How we manage our projects?
Methodology:

Scrum / Kanban

Who makes architectural decisions?

Team

Who makes technology stack decisions?

Team

Concurrent projects per team member?:

2

Project management software:

Trello, Nifty
Opportunity to change between projects
Team line-up:
Toolset
Laptop
PC
Additional monitor
Headphones
Personal container
Phone
Freedom to pick your tools

Operating system
Work environment
Tech supervisor
Open space
Separate rooms
Dress code
Flexible working hours
Remote possible:

20%

Paid vacation:

5 days/year

Office hours:

7:00 - 19:00
Bonuses
Healthcare package
Healthcare package for families
Leisure package
Leisure package for families
Cold beverages
Hot beverages
Fruits
Snacks
Lunches
Conferences
Trainings
Books
Car parking
Bicycle parking
Shower
Chill room
Playroom for children
Integration events