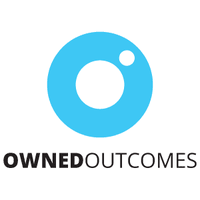 Białystok

Technologies in the company:
Requirements
Experience level:
Senior
Experience in designing architecture and realization of at least 2 front-end projects.
Technologies
Necessary on this position:
Angular 2+

HTML5, CSS3

code review
Nice-to-have:
D3Js

TypeScripct

RxJS, Redux
Project you can join
As a Senior Angular Front-end Developer you will work on an interactive application supporting patient's post acute treatment. Visualization of dynamically changing data is one of the key aspects here. Thanks to your effort patients will be directed to selected post acute care providers and will recover faster. 
You will also be engaged in other front-end projects in the company, which will let you use and grow your key strengths. 
How we code?
Version control:

Git

Style guide
Code review
Pair programming
Static code analysis
TDD
BDD
Code metrics
Knowledge database
How we test?
Unit tests
Integration tests
System tests
Pentests
Performance tests
Manual testing
Test automation
CI
How we manage our projects?
Opportunity to change between projects
Toolset
Laptop
PC
Additional monitor
Headphones
Personal container
Phone
Freedom to pick your tools
Work environment
Tech supervisor
Open space
Separate rooms
Dress code
Flexible working hours
Business trips:

nie

Paid vacation:

26

Office hours:

7:00 - 19:00
Bonuses
Leisure package
Leisure package for families
Cold beverages
Hot beverages
Fruits
Snacks
Lunches
Adaptation tips
Language courses
Temporary housing
Help finding an apartment
Visa Services
Sign up bonus
Flight ticket
Money for moving expenses
Conferences
Trainings
Books
Car parking
Bicycle parking
Shower
Chill room
Playroom for children
Integration events