IT Project Manager (Open Banking)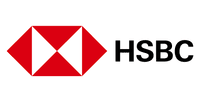 IT Project Manager (Open Banking)
HSBC Service Delivery (Polska)
---
Project description
Big Bank Funding. FinTech Thinking.
Our technology teams in the UK work closely with HSBC's global businesses to help design and build digital services that allow our millions of customers around the world, to bank quickly, simply and securely. We also run and manage our IT infrastructure, data centres and core banking systems that power the world's leading international bank.
Our multi-disciplined teams include: DevOps engineers, IT architects, front and back end developers, infrastructure specialists, cyber experts, as well as project and programme managers.
We work in small, agile DevOps teams with colleagues around the world from our offices at the Bluefin Building in Southwark, our global headquarters in Canary Wharf, and multiple other locations around the UK including Sheffield, Leeds, Barnsley and Birmingham.
Following extensive investment across our Technology and Digital domains and with plans for continued expansion throughout 2019 and beyond, we are currently seeking a number of experienced IT Project Manager to join HSBC Technology.
Brief overview of the business areas
The focus of Third Party Services is to identify, partner and build products and relationships with third party software providers that that solve particular problems that benefit HSBC and its customers.
The team is focused across various capabilities designed to firstly evaluate vendor solutions quickly and if suitable, to then implement that product in a highly usable, scalable way and finally to manage the various products and services offered to internal consuming business units.
One of the most complex challenges is to then onboard that vendor and to get their solutions into the organisation.  The project manager will be at the forefront of driving the internal processes required to get the vendor solution through our various governance stages.
All solutions the team offers will be underpinned by a vendor's solution – so getting the vendor onboarded into the bank in a timely manner is crucial.  This role will drive that process.
Who we're looking?
What you will be doing:
Responsible for progressing IT Governance required to on board a vendor or solution
Helping to produce artefacts to attain sign off for vendors and solutions
Managing and tracking progress of signoffs
Providing input to delivery plans
Managing Risks and Issues to closure
Champion agile and lean principles, while creating a culture of continuous improvement
Manage stakeholders expectations
Working closely with Project Managers and Delivery Managers to ensure that delivery commitments are met
What you will bring to the role:
To be successful in this role you should have proven experience within the Technology sector with knowledge of the following skills:
Familiarisation with IT and cloud infrastructure concepts
Proven track record of IT delivery using Agile and/or DevOps methodology within a Digital environment
Prior experience of working with Digital technology and/or large complex systems
Experience of stakeholder management
Experience of using JIRA and Confluence
Ability to take ownership of tasks and seeing them through to conclusion
Ability to explain technical issues to non-technical stakeholders
Excellent communication skills
Attention to detail
Self-starter approach
Organized and methodical
Bonuses
Healthcare
Healthcare package for families
Healthcare package
Life insurance
Medical consultations in our office
Employee assistance programme
Leisure package
Free sport clubs
Fitness, yoga and massages in office
Multisport card
Traning
Conferences
Trainings
Books
In-house language courses
Financial and technology academy
Access to leading e-learning platforms
Parking
Car parking
Bicycle parking
Other
Shower
Chill room
Integration events
Additional leave for volunteering
Check out similar job offers