About company
WHAT WE DO
Our domains are payments, IoT and biometrics. Thanks to our solutions, it is possible to digitalize payment cards and use the phone as a multi-tasking device. Opening a car with a selfie? No problem! Our producst are used by the best global IT and Telco brands, and we care for the safety of users' data.

OUR TEAM
Our goal is to create your own products based on the latest technologies. The key to success are teams: autonomous, interdisciplinary, covering all the necessary skills.

WHERE YOU CAN FIND US
Of course, in Lodz! Sometimes even in the yard of our historic villa, on deckchairs... This is where the best ideas come up!
Requirements
Experience level:
Mid
Very good analytical skills
Excellent communication skills
Ability to solve complex use cases by breaking them into simpler ones
Writing a variety of documentation products, guides, manuals, functional description PFD, FRS etc, user stories
Strong collaboration and listening skills
Ability to research technical specifications and translate this into useful user-facing product documentation.
Excellent written and oral communications skills. Must be able to cross-functionally interface with Product Management, SMEs, Agile scrum team members, and mid-level management.
Technologies
Necessary on this position:
GIT

plant UML

Jira

or

Confluence

OAuth 2

or

OpenId Connect

or

UMA 2
Project you can join
Identity domain in RnD is a part of Identity Task Force, which is responsible for delivering world-wide top technical solutions in digital identity. Digital Identity covers cases like transfer of your driver's license, id, passport and any other document to your mobile device in digitalized form. Provisioning is just one of the features build in this solution:


proving you are 18 without showing you name or address if you want to go clubbing or order sth good from the bar
if you want go further imagine a use case where a police officer is stopping you to verify validity of your DL and the number of demerit you have on your account.
How we manage our projects?
Methodology:

Agile

Who makes architectural decisions?

Zespół

Who makes technology stack decisions?

Zespół

Concurrent projects per team member?:

1

Project management software:

Jira
Opportunity to change between projects
Toolset
Laptop
Additional monitor
Headphones
Personal container
Freedom to pick your tools

Operating system
Work environment
Tech supervisor
Separate rooms
Flexible working hours
Bonuses
Cold beverages
Hot beverages
Fruits
Snacks
Language courses
Temporary housing
Help finding an apartment
Visa Services
Sign up bonus
Flight ticket
Conferences
Trainings
Books
Car parking
Bicycle parking
Shower
Chill room
Integration events
Will contact you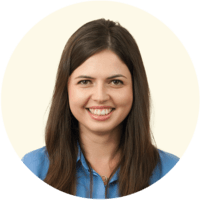 Joanna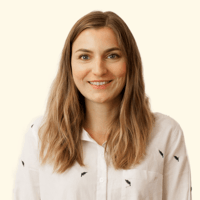 Anna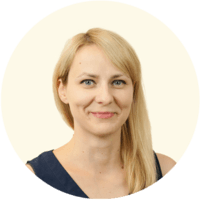 Marta

Recruitment process

Send your resume

Set up a meeting

Meeting and interview with team leader

Decision and feedback