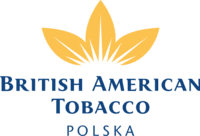 Warsaw

Technologies in the company:
Requirements
Experience level:
Senior
ESSENTIAL EXPERIENCE  
Extensive experience (5+ years) as a business analyst or in business facing technology roles, with significant business impact. Can communicate effectively across organisational and technical boundaries, understanding the context. Makes complex and technical information and language simple and accessible for non-technical audiences. Can advocate and communicate what Data & Analytics team does to create trust and authenticity and can respond to challenge. 
Experience operating in multifunctional & geographically distributed Agile teams and Agile Product Management  
Proven experience (at least 2 comprehensive projects/products) working as a consultant/business analyst/ product manager with AI & Machine Learning applied to various and complex Data sources (eg. Social Media, Search, Website/Ecommerce etc.) & Data types (text, image, voice, video, sensors), to deliver competitive insights with commercial value. 
Working experience with data analytics products development lifecycle, with ability to define and build (or contribute to building) prototypes to test possible solutions. Ability to advise and support productionising existing MVPs, ensuring the teams build sustainable and scalable solutions. 
Very good understanding of data analytics cloud-based platforms and capabilities and can actively feed into the standards and features roadmap, based on business value. 
Familiar with cloud data analytics technology ie. cloud data storage (HDFS, ADLS, S3), Hadoop (platforms or Spark, Hive, Impala, Presto, etc), analytics tools (Databricks, Alteryx), analytical programming languages and coding standards (Python, SQL, PySpark, Scala), visualisation software (PowerBI, Tableau), Machine Learning (Azure/Amazon ML, GCP, IBM Watson)  
Evidence of self-motivation and outcome-oriented delivery 
Able to manage ambiguity, drive simplification in complex system and coach other team members on priority setting   
Good balance between analytical skills, curiosity and commercial drive 
A proactive and engaging approach  
Great team player 
NICE TO HAVE EXPERIENCE  
FMCG/Pharma/Retail specific experience 
Functional Experience with eCommerce / CRM / Marketing Automation / Social Media Marketing / Search optimisation  
Technologies
Nice-to-have:
HDFS

or

ADLS

or

S3

Databricks

or

Alteryx

PowerBI

or

Tableau

Python

or

SQL

or

PySpark

or

Scala
Project you can join
OVERALL ACCOUNTABILITIES v DAY TO DAY ACTIVITIES 
British American Tobacco is developing the New Categories of products, aiming to provide a range of high quality, potentially reduced risk products as alternatives to traditional tobacco. Direct to consumer marketing, digital channels and the underpinning technology play a critical role part of the Marketing strategies for the New Categories. 
Part of IDT Marketing – New Categories Insights & Foresights team, this role is responsible for the Data & Analytics technology solutions, enabling consumer insights generation, to support both strategic and day to day Consumer marketing decisions.  The role works closely with the NC Global Marketing teams, as well as with key DRBU's & End markets, to ensure current and future Data & Analytics technology solutions are fit for purpose and enable commercial value. 
Global Senior Business Analyst – New Categories Insights & Foresights will be responsible for: 
Product Definition: Responsible for functional and non-functional requirements elicitation, framing, prioritisation, documentation and traceability, in the context of new markets and projects implementing the Consumer Data & Analytics platform, adopting existing or developing new Data & Analytics solutions 
Product Delivery: Planning and orchestrating the delivery across a scaled agile delivery team structure, formed of internal SMEs and multiple SI/consultancy partners 
Product Adoption: Evangelising Consumer Data platform and Consumer Analytics across organisation and Marketing community to gain new customers (markets/functions) and driving in-depth product adoption within existing internal customers to increase value for the organisation.  
Product Innovation: Driving innovation, through identification of new data sources, methods, tools and technologies and formulating proof of value/MVP proposals 
CORE RELATIONSHIPS  
This role engages and collaborates cross-functionally within Marketing (ie. Strategy & Foresights, Marketing Solutions, Brands etc.) to understand and prioritise functional and non-functional requirements and deliver Data & Analytics solutions that enable commercial value delivery. 
Within IDT the role collaborates cross-functionally (ie. Technology Architecture & Delivery, Data Reporting & Analytics COE, Marketing IDT teams etc.) to drive alignment of Data & Analytics solutions within the broader Connected Consumer technology architecture, development, deployment and services roadmaps. 
At British American Tobacco we are committed to handling your personal data responsibly and with integrity. If you would like to read our Privacy Notice, please access the following link: https://www.bat.com/careers/en/privacy_notice  
We thank all applicants for their interest however only those candidates selected for the next step of the recruitment process will be contacted.
How we manage our projects?
Bonuses
Healthcare package
Healthcare package for families
Cold beverages
Hot beverages
Fruits
Snacks
Lunches
Conferences
Trainings
Books
Car parking
Bicycle parking
Shower
Chill room
Playroom for children
Integration events