IT Functional Engineer ( In-Market Execution )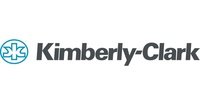 IT Functional Engineer ( In-Market Execution )
Lead the World in Essentials for a Better Life
KIMBERLY CLARK Sp. z o.o
---
Project description
Job Description
Key Accountabilities: 
Functional leader of small to medium size projects for the Sales Execution space. Accountabilities across multiple functional and technical areas with wide range of complexity.
Proactive analysis of business processes and identification of innovative ways to address near term business needs which includes identifying these opportunities, reviewing and obtaining a disposition decision from the appropriate business client, assessing the fit of these opportunities into current initiatives, or including the opportunity in future demand.
Map the Customer Journey and partner with the business in the co-creation of solutions that add value to K-C.
Drives the evaluation of the factors which must be addressed in the change program.
Maintains in-depth understanding of both KCP and Consumer business processes for their capability area.
Functional accountability across multiple Sales Force Automation, Distributor Management Systems and In-Store Execution platforms within the team.
Translates business requirements into functional and technical requirements for the end-to-end solutions within the Sales Execution space.
Coordinates engagements with vendors as they relate to evaluation, design and delivery of business capabilities. Contributes to the evaluation and selection of software product standards.
We offer:
Working for the global organization, with a long history and a great corporate culture that focus heavily on its people development
An opportunity to take part in a digital transformation working with the newest, cutting edge technologies on solutions for the whole EMEA region
Attractive employment conditions:
- competitive salary
- benefits package, 
- private health care,
- premium brand new office in the centre of Kraków,
- flexible work,
- great atmosphere
Possibility to work in an international team with the best IT professionals from all over the world
Kimberly-Clark in Kraków:
At Kimberly-Clark in Kraków you will be part of an entrepreneurial team with the freedom to express yourself, develop your capabilities and grow your career. We have 2 core Best-In-Class hubs being built and grown in our Kraków operation.
Our Global Digital Technology Centre in Kraków (one of 5 global centres) will drive digital transformation by supporting top global brands with advancements that are customer-centric, innovative and agile. You will be involved in identifying top talent that will play be at the forefront of creating tomorrow's digital solutions before others have defined the problem. From taking a beloved brand like Huggies to a new level or working with Artificial Intelligence and Virtual Reality to ensure the best shopping experience for our customers, you will help advance an $18 billion global business and its brands beyond the digital age.
Our Regional Business Services Hub offers a unique career opportunity in a global organization for accountants, financiers, analysts, planners, and customer service specialists and other professional original thinkers with foreign language skills in the following areas:
Order To Cash
Accounting, Reporting and Consolidation
In-House Bank
Procurement to Pay
Order Management / Customer Service
Business Assurance / Quality function
Who we're looking for?
Key Qualifications and Experiences:
Bachelor's degree.
Extensive Information Technology experience including working directly with business clients.
Experience in developing applications and able to apply that experience to identify opportunities, design initiatives that improve business process and ensure best practices are being followed. Ability to do hands-on work configuring applications whenever needed.
Experience in IT implementation projects for SFA, DMS and In-Store execution platforms such as Stay In Front, Pepperi, Softserve, Accenture NewsPage, SAP R3 (SD module), SalesForce, MC1 or others within this space.
Experience in requirements management, with knowledge of Architecture and Technology management.
Experience in applying agile methodologies and rapid prototyping. Understands how to coordinate the flow of work between agile teams and more traditional project-based teams. Experience as Scrum Master running Agile Projects.
Understanding of digital enablers and technologies such as embedded Analytics, design for Automation, UX, and modern integration.
Has a leader mindset, which can enable an optimal TCO for solutions delivered by Engineering & Applications.
Experience with deploying and driving execution via performance measurement, benchmarking, and related visual management.
Strong service delivery skills.
Cultivates networking opportunities with peer organizations.
Broad range of business and IT experiences; has achieved technical and/or business certification(s).
Verbal and written fluency in English is mandatory.
Ability to work in a virtual team which may work across distance (remote), cultures and time zones, in a matrix with multiple reporting lines, and may extend outside the K-C organization including suppliers, partners and customers.
Bonuses
Healthcare
Healthcare package
Healthcare package for families
Kitchen
Cold beverages
Hot beverages
Fruits
Snacks
Traning
Conferences
Trainings
Books
Check out similar job offers