Domain Lead Engineer
From 14 500
pln
net / month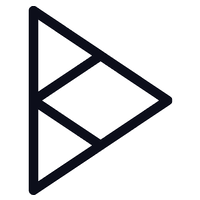 Domain Lead Engineer
Beta District
From 14 500
pln
net / month (B2B)
---
---
Project description
We're looking for extraordinary people to help us create technology for the future. Reporting to the Chief Technology Officer, the Domain Lead will be instrumental in helping us achieve our strategic objectives. You will be leading a team of multi-dimensional engineers to develop cutting edge software applications and will be responsible for delivering multiple priorities and allocating resources. The Domain Lead provides authoritative input into product features & timelines; technologies; and in issue resolution.
This role and environment is not for someone looking to simply manage teams, you will be equally excited to roll your sleeves up, commit quality code, as well as be taught a thing or two by the developers you manage.
Within a specific domain you can expect to lead the following teams:
Front End: Optimise the technical performance and enhance user interfaces including progressive web application functionality and UX improvements.
Backend Team: Responsible for the backbone of our applications - designing and handling core workflows and all user management.
Testing Team: Responsible for expanding our automated integration test coverage across multiple code bases
Other Domain specific teams
You will be responsible for:
Proactively leading a Domain team in a fast-paced environment to help drive features, innovation, and product vision.
Designing & building out new teams based on business requirements & business strategy
Overseeing all aspects of product lifecycle, including understanding requirements, building and deploying quality software, and supporting device features
Ensuring the balance between high quality and timely delivery releases
Driving a high-performance culture and maintaining rigorous standards in terms of following processes, governance and accountability
Coach, mentor and develop team members including onboarding, development & career planning and performance feedback, with emphasis on developing effective technical leaders within those teams.
Empower team members to take responsibility for their jobs and goals. Delegate responsibility and hold team members accountable by setting clear performance expectations.
Foster a collaborative, values driven team environment that allows for creative conflict, appreciation of diversity and inclusive behaviours.
Ultimately responsible for the successful execution of the Domain roadmap and other strategic projects as necessary
Who we're looking for?
You will need:
Proven record of accomplishment as a leader and the management teams. (Minimum 5+ years leadership experience)
Strong communication skills and ability to form effective relationships with colleagues and Leadership Team
Productivity focused mindset and ability to motivate teams for high performance, with a track record in delivery.
Successfully lead continuous deployment projects
In depth knowledge of, and passion for (at least) one of the following: GoLang, Ruby, JavaScript, Java, Python, C (and derivatives)
Knowledge of Node.js, jQuery and React.js
Experience with TDD or BDD workflows
SQL and key/value data structures
Experience with Git, Jira, Jenkins
Optionally knowledge of DevOps useful such as Chef and Ansible
Must have the ability to communicate at all levels of the organization, both verbally and written, in English.
We will only consider candidates happy to work from our Poznań office for domain lead roles.
Education 
Computer Science or related degrees, post-grad preferred. 
GoLang
or
Ruby
or
JavaScript
or
Java
or
Python
or
C
Node.js
or
jQuery
or
React.js
Bonuses
Healthcare
Healthcare package for families
Healthcare package
Leisure package
Leisure package
Leisure package for families
Kitchen
Cold beverages
Fruits
Hot beverages
Snacks
Lunches
Traning
Conferences
Trainings
Books
Check out similar job offers