Product Manager
From 9 000
pln
net / month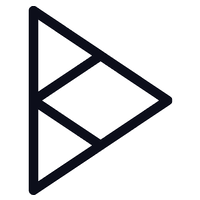 Product Manager
Beta District
---
Project description
Our Product Managers dream up, craft, design, guide and prototype what product we build within each domain, against the company's roadmaps and commercial objectives. They're responsible for end-to-end delivery - that is, idea and concept all the way through to design, prototyping, engineering, deployment, and ultimately getting the product in users hands. This includes taking responsibility for follow up, collecting feedback from users, product analytics, and closing the loop with developers.
...You will:
contribute to high-level strategic decisions with the domain and help transform vision into reality i.e. helping define the product strategy and roadmap
serve as the ambassador of the product, acting as a role model and driving delivery by clearly communicating plans, priorities and business goals.
be judged based on outcomes and delivery, i.e. what product ends up in customers hands, not just beautiful specs. 
Who we're looking for?
You have and can clearly demonstrate:
a track record of effective product management and cross-functional team leadership.
a well-defined understanding of the role of product manager.
excellent problem-solving abilities, with experience working in fast-paced, agile environment and a drive to get things done.
a keen business sense with ability to prioritise, balancing long-term strategy with short-term necessities.
a solid understanding of web technologies and ability to work closely with engineering.
an appreciation for quality and an eye for detail.
ability to think strategically, creatively, and analytically.
strong communication skills, a passion for collaboration and the ability to lead without authority.
flexibility/adaptability: comfortable with quickly changing priorities and conditions, and capable of dealing effectively with complexity and change.
fluent English and excellent communication skills
...Bonus points for:
product experience and technical experience a plus, but mostly a killer attitude, a drive to get things done by any means necessary.
experience working in an agile environment
interesting projects that demonstrate your passion for product development
Bonuses
Healthcare
Healthcare package
Healthcare package for families
Leisure package
Leisure package
Leisure package for families
Kitchen
Cold beverages
Fruits
Hot beverages
Snacks
Lunches
Traning
Conferences
Trainings
Books
Other
Integration events
Shower
Check out similar job offers