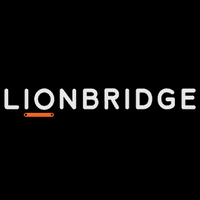 Lionbridge Poland
HR:

Tak

Liczba pracowników:

1200

Kapitał:

zagraniczny

Jutrzenki 183, Warszawa

Łopuszańska 95, Warszawa
Umiejętności techniczne cenione u nas
O nas
Since 20 years we provide international companies and institutions with knowledge from areas of technology, cultures, and languages which enables them to conduct an effective communication with their clients worldwide.
Nowadays we are the biggest globalization company in the world. We provide services like translations, language localization, digital marketing, managing content and testing for the owners of the most major brands worldwide.
We work together with clients from various industries as part of diverse projects which aim to ease processes of managing multilingual content, enlarge the efficiency of production, gain customers and speed up the global development.
As part of our unique model of crowdsourcing based on the cloud (Crowd-in-the-Cloud), we ensure the global integrity of the brand having regard to the specificity of local markets within every project.
With the growing demand for content dedicated to digital, social and mobile channels we help our clients to reach consumers with the message compatible with their culture and language within every communication channel and every time zone.
Dlaczego warto u nas pracować
We use modern IT infrastructure.
We use advanced processes and tools.
We work dynamically. We set ambitious challenges.
We work in an international environment.
We conduct projects for the owners of the biggest brands worldwide.
We work in a team. We value the good atmosphere and a positive approach.
Our Employees highly estimate work-life balance.
Bonusy
Pakiet medyczny
Pakiet medyczny dla rodziny
Pakiet sportowy
Pakiet sportowy dla rodziny
Zimne napoje
Gorące napoje
Owoce
Przekąski
Lunche
Konferencje
Szkolenia
Książki
Parking dla samochodów
Parking dla rowerów
Prysznic
Pokój relaksu
Pokój zabaw dla dzieci
Imprezy integracyjne