SAP Hybris
HR:

Yes

Number of employees:

300+

Capital:

foreign

ul. Zwycięstwa 23, Gliwice
Technical skills we value
About company
We're a software company. We make software for digital commerce. For the tech heads, it's enterprise multichannel e-commerce and product content management software – which is quite a mouthful. But ever since we started in the back room of two student apartments in Munich in 1997 we've always been much more.
Because how we work is as important as what we make. From the early days, when we were five friends with a ton of energy and ideas, right up to today, this has always been a place where people collaborate.
Our founders were young when they founded the company – 21 and 22, still at university – and the competition was daunting. So a culture that encouraged people to improve and innovate was crucial to give us an edge. We didn't have much more to offer than challenges and opportunities but, for a certain type of person, this is the most important thing. We attracted extraordinary people who relish a challenge. This created a place where ideas can quickly become reality.
Our people describe being part of SAP Hybris as blurring the lines between friendship and work and it's this friendship culture that's allowed us to persist and prosper. Our investors saw this and believed in it, helping us ride out the dotcom crash at the beginning of the century. We helped businesses get their business trading as part of the online revolution.
Today our product is still software, for commerce, marketing, revenue, service and sales. It's powerful stuff and we're hugely proud of it.
What you would create with us?
SAP Hybris products uniquely enable companies to:
Provide customers with a consistent and contextual experience regardless of channel or device.

Offer customers unprecedented control over their customer journey and their privacy.

Use all available structured and unstructured product and customer data to optimize customer interactions in real-time.

Adopt an agile, customer-centric business model with modern financial processes.

Unify commerce, marketing, revenue, sales and customer service in the back-office to deliver great customer experiences.

Why it's worth to work with us
If you ask hybris employees why they work for the company and you'll get a variety of answers. Here are some of the popular ones:
Great team. Some of the best brains in e-commerce are working at hybris. They're fun to be around, inspiring, open-minded and hard working.
Great products. We offer best-of-breed, state-of-the-art multichannel solutions. Our mission is to delight our customers, and we're proud that our products create opportunities for them.
Great culture. Every "hybrid" is an entrepreneur in the company. We want and expect you to take part in our success.
Great options. Our worldwide locations and our fast-paced environment make it possible for you to explore and grow with us. We encourage individuals to choose from numerous training courses and workshops to deepen their knowledge.
Great company. hybris is the top-rated e-commerce company by analyst firms Forrester and Ventana. Our customers think highly of us, too, as we continue to win new clients and become more profitable, despite the slow economy.
People who may interview you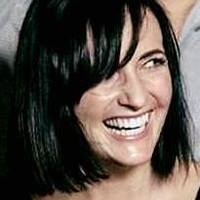 Karolina
Bonuses
Healthcare package
Healthcare package for families
Leisure package
Leisure package for families
Cold beverages
Hot beverages
Fruits
Snacks
Lunches
Conferences
Trainings
Books
Car parking
Bicycle parking
Shower
Chill room
Playroom for children
Integration events
We are recruiting
No offers
Find out more about other companies