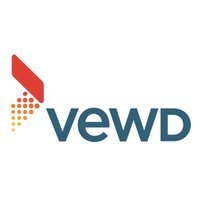 Vewd Software Poland Sp. z o.o.
HR:

Yes

Number of employees:

220+

Capital:

foreign

ul. Puławska 182 , Warsaw

ul. Grabarska 2, Pegaz 2A – 5th floor, Wrocław
Technical skills we value
About us
Vewd Software is the market leader in enabling the transition to OTT. Vewd's suite of OTT solutions enable our customers and partners to reliably, seamlessly and efficiently reach connected device viewers. We help companies like Sony, Verizon, Samsung and TiVo take advantage of the growing number of consumers who watch content on connected devices.
With over 15 years experience in the connected TV device and OTT industry, we boast technological expertise to continuously satisfy the ever-evolving demands of the marketplace. Our market-leading products help enable the best streaming video services and unparalleled user experiences on all types of devices for audiences around the world.
Vewd offers proven and flexible solutions for overcoming the difficult challenges and escalating costs associated with the rapidly evolving OTT space. As experts in developing software solutions spanning client to cloud, we provide customers and partners the products they need to connect consumers with the content they love.
What you would create with us?
Vewd is the leading independent developer of cloud and embedded software that enables the TV and media industry's transition to over-the-top (OTT) content distribution.
Our products power rich OTT experiences on tens of millions of devices each year, including Smart TVs, set-top boxes, Blu-ray Disc players, Game Consoles and chipsets for more than 60 leading customers such as Sony, Samsung, TiVo, Verizon, and Sagemcom.
Our product portfolio includes industry leading solutions that facilitate simple, reliable OTT experiences for our customers, partners and end users. With over 15 years experience delivering innovative OTT solutions.
Why it's worth to work with us
The opportunity to work in a high growth environment with the industry's most talented team
A super-friendly and well-equipped workplace
A super-friendly and well-equipped workplace
Participation in creating and shaping superior products used by millions of people worldwide
Training and support to expand your skills – we grow as you grow!
Competitive compensation package to match our ambitions
Clients and implementations
People who may interview you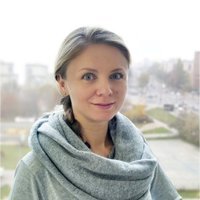 Anna
Bonuses
Healthcare package
Healthcare package for families
Leisure package
Leisure package for families
Cold beverages
Hot beverages
Fruits
Snacks
Lunches
Adaptation tips
Language courses
Temporary housing
Help finding an apartment
Visa Services
Sign up bonus
Flight ticket
Money for moving expenses
Conferences
Trainings
Books
Car parking
Bicycle parking
Shower
Chill room
Playroom for children
Integration events
We are recruiting
No offers
Find out more about other companies