Technical skills we value
About us
We are the group of enthusiasts with years of experience in trade marketing of pharmaceutical market. We provide best-in-class tools that increase efficiency of trade marketing activities. We know all the challenges you face at work from our personal experience.
We believe in simple solutions so we keep on simplifying complex procedures and processes. We like to know where we stand. That's why our solutions are based on reliable and wisely managed data. Last but not least, we're not interested in half measures. Our actions always focus on efficiency and reaching business goals.
What you would create with us?
We're interested in accurate information and data. Together we develop the best solutions for our clients. We focus on factual work improvement and reaching the client's goal. We work as a team to put all the puzzles together and create new well- organized whole.
People who may interview you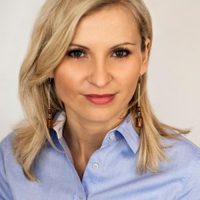 Magda
We are recruiting
No offers
Find out more about other companies