Use Bulldogjob tools to create an image of the best IT employer
Do you want your company to be a good place for career development? Show important event, applied technologies and display your successes!
We give you 5 tools.
1

Employer's profile

Creating this tool is free of charge. This is a "technical card" of a company, visible to all portal users, including your potential employees. In this profile you provide e.g. technologies "welcome" at your company - based on them,your future employee will find you faster.
See employers' profiles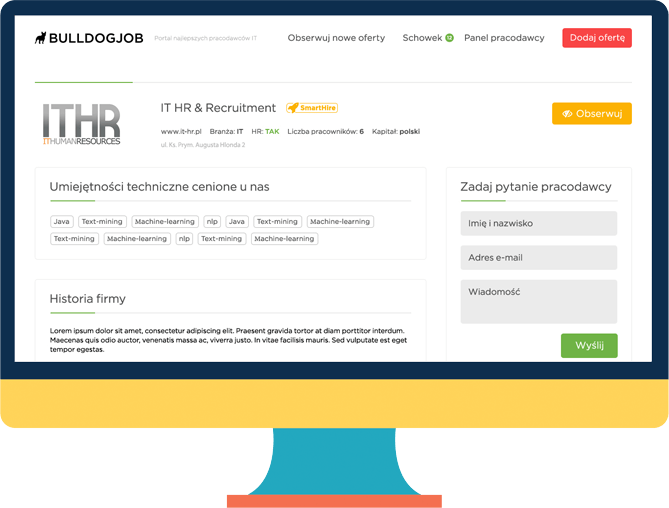 3

hallmark

Tool that distinguishes you job offer, from graphical point of view, but especially with solid content (fact) concerning technical image of your company.
See distinguished offers.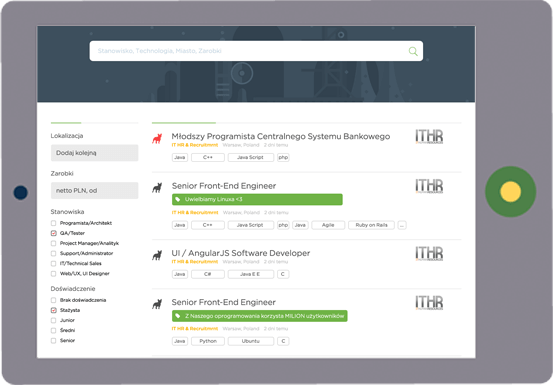 4

article

Use them to show potential and current employees what you are working on, and what you have already accomplished. How did you solve specific technical problems. It is important to speak technical language about technical matters.
see articles