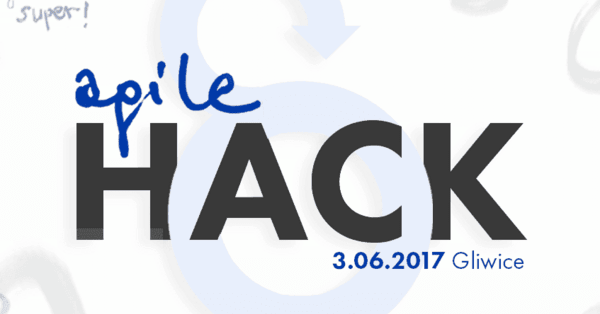 Zapraszamy na II edycję Agile Hack. Jest to bezpłatny hackathon, na którym wcielisz się w rolę Developera, Graphic Designera, Product Ownera lub Scrum Mastera. Pod okiem ekspertów z Chilid i XSolve będziesz miał okazję pracować w zespole scrumowym budując zupełnie nowy produkt.
Hackathon ma na celu nie tylko rywalizację zespołów developerskich, ale również popularyzację Scruma w szeroko rozumianym środowisku IT.
Na wydarzenie zapraszamy developerów, ale także osoby, które chcą dowiedzieć się, jak zwinnie prowadzić projekt i pomagać zespołowi w jego rywalizacji.
Podczas II edycji Agile Hack będziecie mogli stworzyć od podstaw SPA (single-page application) w dowolnej technologii (React JS, Angular JS, Vue JS) we współpracy z pełnym zespołem scrumowym.
Jaka będzie tematyka?
To co zrealizujecie zależy tylko od Was - każdy zespół będzie miał szansę zrealizować swój autorski pomysł!
Już w środę o 20:00 zamykamy rejestrację na II edycję Agile Hack. To już ostatni moment na to aby zarejestrować się na wydarzenie.
3.06.2017 I ul KRÓLOWEJ BONY 13 I Gliwice