Your tasks
Leading the team on a management level (max. of 5 people)
Driving improvements in SRE across all domains with strong collaboration with SRE domain managers

Driving globally service improvements on the level of procedures and processes like:
Incident Management
Problem Management
Root Cause Analysis
Change Management
CI/CD
Capacity Planning
Transfer to Support
Reporting of KPIs and SLA
Leading the process of monthly and weekly reporting of performance of SRE teams across domains
Working collaboratively with other Operations teams as CODE, Infrastructure, Service Desk, Customer Management and 3rd parties
Coaching and mentoring the team, develop the knowledge of applications and related technologies (monitoring, deployment etc.)
Project description
The future SRE Service Improvement Team Leader will be leading a team of experts across all our business domains, is responsible for setting and controlling KPIs and standard SRE processes and procedures used to support the Digital applications, reporting to VP of Operations and SRE.
Who we're looking for?
Ideal candidate should be:
•    Committed and customer oriented
•    A self Starter
•    Problem Solver
•    able to communicate effectively and professionally with internal and external customers and other third party companies
•    Able to provide written reports in a formal documentation format
•    Attentive to details
•    Able to work and interact effectively in a international team environment
•    Available to work flexible hours and extra hours in case of emergencies
•    Be senior enough to independently control the team/s


Experience in leading the team
• Familiarity with maintenance processes
How we manage our projects?
Project management software
JIRA
Freedom to pick your tools
Work environment
7:00 - 18:00
Office hours
Kitchen
Hot beverages
Snacks
Cold beverages
Parking
Bicycle parking
Car parking
Other
Shower
Chill room
Integration events
Get to know us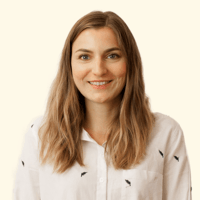 Anna
anna.stawicka@idemia.com - feel free to ask all your questions :)
Check out similar job offers