We work with three Distribution platforms (fully Backend Java apps), which source the reference data (bank client data, stocks reference data, etc.) from up-stream systems and provide them to various other bank systems.
Main project challenges are service reliability, performance, and data consistency.
The development process is Agile-based. CMMI 5 Level of Certification in Planning, Estimation and Monitoring practice areas.
The Team is located in Krakow. Customers: worldwide.
There are dedicated business analysts and PMs, which are responsible for requirements preparation and managing the delivery of the features and releases, Technical Leads, Java Developers, and QAs that work as part of a big international team from all over the world.
Effective training and people development mechanisms.
Ability to learn and develop technical skills related to working with big data, communication, and analytical skills, obtain exclusive investment banking and reference data business domain knowledge.
Git
JMS
JSON
Java
Jenkins
Linux
Maven
PostgreSQL
Puppet
REST
SOAP
Shell
TeamCity
XML
Backend development of the reference data distribution banking applications by specification
Help with applications migration to Azure
Fixing defects
Develop and support automated unit, integration and system tests
Periodically perform Testing and L3 Support activities
Liaising with Customer on regular calls
Working as part of the Scrum team and attending relevant meetings
MUST
Solid experience with Java Core, Spring4
Solid experience with relational databases (PostgreSQL or Oracle)
Solid experience with Maven, GIT, TeamCity/Jenkins, Puppet
Solid experience with JMS, XML, JSON, REST/SOAP
Knowledge of Linux Shell
Experience of working in a distributed team
Intermediate+ spoken/written English
NICE TO HAVE
Experience with Python
Experience with Microsoft Azure Cloud Platform
Experience with NoSQL databases (e.g. Neo4J, Cassandra)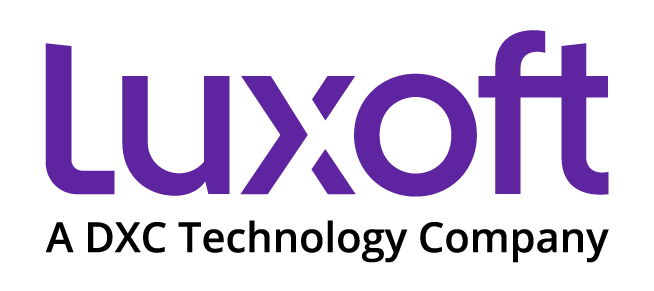 Luxoft, a DXC Technology Company, is a global digital strategy and software engineering firm with about 18,000 international employees within its 44 offices in 21 countries. It is headquartered in Zug, Switzerland. 
In 2000, Luxoft was established in Moscow under the direction of Dmitry Loschinin. In 2008 it acquired ITC Networks in Bucharest. In 2013, Luxoft was listed on the New York Stock Exchange, following an initial public offering of 4.1 million shares at $17.00 per ordinary share.  
In January 2019, Luxoft was acquired by U.S. company DXC Technology. Luxoft partnered with LG Electronics to create a next-generation Autonomous Mobility concept vehicle that integrates consumers' personalized digital lifestyles into a driving experience. Luxoft enabled Switzerland's first Blockchain based e-vote platform with the City of Zug and Hochschule Luzern's Blockchain Lab.
Luxoft, a DXC Technology Company is a world-renowned company. It has been present on the Polish market for over 11 years. We have offices in Krakow, Warsaw, Wroclaw, and Tri-City. We employ almost 2,000 experienced experts carrying out projects for over 40 clients from the financial, automotive, medical, tourist industries, etc. We work for many international clients, including the USA, Great Britain, and Switzerland.
So far, Luxoft Poland has made a name for itself as a company that offers work on innovative projects, we offer various experiences in the field of IT, opportunities for rapid development, an extensive training program, and attractive benefits for employees.
At present, 62% of Luxoft Poland employees come from Poland, and 38% from around 50 countries, including Ukraine, Brazil, Russia, India, Belarus, Turkey, Spain, Portugal, Italy, Romania, USA, etc.
At Luxoft, a DXC Technology Company, as much as 85 percent of employees are experts with the "Senior" experience level, with at least five years of experience. We care about our employees, so every day we try to provide them with the best possible conditions for work and development.
Technology is our passion! We focus on top engineering talent means that you will be working with the best industry professionals from around the world. Because of that, Luxoft is a global family with an epic atmosphere – we love what we do!