---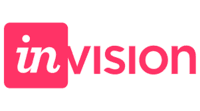 Lead Software Engineer - Freehand
InVision
---
Your tasks
Write secure, maintainable code that powers the world's leading product design platform
Technically mentor other developers on the team and act as a point of contact for cross-team initiatives
Work on a backend microservice architecture written in Go and Node.js
Launch and support features that will be used by millions of designers around the globe
Participate in code reviews and help guide software architecture decisions
Create system documentation/playbook(s) and serve as a technical reviewer and contributor in requirements, design, and code reviews
Refactor code on an ongoing basis to improve developer efficiency, architecture, and quality
Work closely with product managers and designers to design and develop the product's functionality, look, and feel
Project description
InVision is the digital product design platform used to make the world's best customer experiences. We provide design tools and educational resources for teams to navigate every stage of the product design process, from ideation to development. Today, more than 5 million people use InVision to create a repeatable and streamlined design workflow; rapidly design and prototype products before writing code, and collaborate across their entire organization. That includes 100% of the Fortune 100, and organizations like Airbnb, Amazon, HBO, Netflix, Slack, Starbucks and Uber, who are now able to design better products, faster.
Our team is in search of a Lead Software Engineer - Freehand to help us change the way digital products are designed.
About the Team:
You'll be working on one of InVision's fastest growing products: Freehand. Freehand is InVision's collaborative whiteboarding tool that allows teams to collaborate together on wireframes, whiteboard ideas together live, present to stakeholders, and immediately receive feedback — all within the tool we build. We're a team that moves quickly, rapidly prototypes ideas, and gives a lot of ownership to its engineers. 
Who we're looking for?
5+ years of Full stack experience designing and building high volume, scalable SaaS applications from end-to-end. Strong proficiency in modern backend frameworks
Multiple years of experience debugging complex issues; you can debug a web application problem all the way from the browser, through the transport, through the application and servers and databases, and asynchronous queues. Logs and core dumps don't frighten you
An affinity for creating software that is high quality, extensible, performant, and easy to read
Curiosity to iterate and improve on solutions; you view unknowns as creative problems and enjoy them
Use of continuous integration and delivery technologies at an expert level; you have the ability and interest to teach others best practices
Motivation to understand the business, our users, their requirements, and to deliver results
Passion for continued learning and a track record of picking up new technologies and skills as you ship awesome code
Java
or
C#
or
C++
or
Python
or
Ruby
Check out similar job offers