Your tasks
Responsibilities:
Gather and evaluate user requirements in collaboration with product managers and engineers
Illustrate design ideas using storyboards, process flows and sitemaps
Design graphic user interface elements, like menus, tabs and widgets
Build page navigation buttons and search fields
Develop UI mockups and prototypes that clearly illustrate how sites function and look like
Create original graphic designs (e.g. images, sketches and tables)
Prepare and present rough drafts to internal teams and key stakeholders
Identify and troubleshoot UX problems (e.g. responsiveness)
Conduct layout adjustments based on user feedback
Adhere to style standards on fonts, colors and images
Project description
IDEMIA is digitizing identity to deliver personalized and enhanced user experiences both online and in-person utilizing the power of digital IDs on smart devices and online services.

As a UX/UI designer within the Global Digital Platforms organization, you will work with Business Analysts, product owners and engineering group to define and design key user experiences that will be part of our Digital Identity applications and SDKs. IDEMIA delivers complex identity solutions that needs to be turned into simple, fast and nice User Experience, this includes capturing biometrics assessing liveness of the user, capturing Identity document in a fast and efficient way but also bringing full fledge mobileID applications supporting your government credential.



Who we're looking for?
Preferred Qualifications:

2+ years' experience working in the identity and/or security industry in a similar UX/UI designer role.
BSc in Design, Computer Science or relevant field
Experience with mobile and web identity products
Ability to effectively manage time, prioritize tasks, and work within deadlines with minimal supervision
Ability to think horizontally and collaborate with teams to create a holistic customer solution
Qualification:
Proven work experience as a UI/UX Designer or similar role
Portfolio of design projects
Significant experience in building mobile and Web UX/UI for consumer use cases.
Knowledge of wireframe tools (e.g. Wireframe.cc and InVision)
Up-to-date knowledge of design software like Adobe Illustrator and Photoshop
Team spirit: strong communication skills to collaborate with various stakeholders
Good time-management skills
Experience with products developed using Agile methodologies
How we manage our projects?
Who makes architectural decisions?
Team
Who makes technology stack decisions?
Team
Concurrent projects per team member?
1
Project management software
Jira
Opportunity to change between projects
Freedom to pick your tools
Work environment
07:00 - 18:00
Office hours
Kitchen
Hot beverages
Snacks
Fruits
Cold beverages
Traning
Trainings
Books
Conferences
Parking
Bicycle parking
Car parking
Other
Chill room
Integration events
Shower
Recruitment process
HR call, technical interview
Get to know us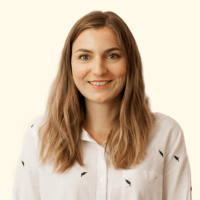 Check out similar job offers