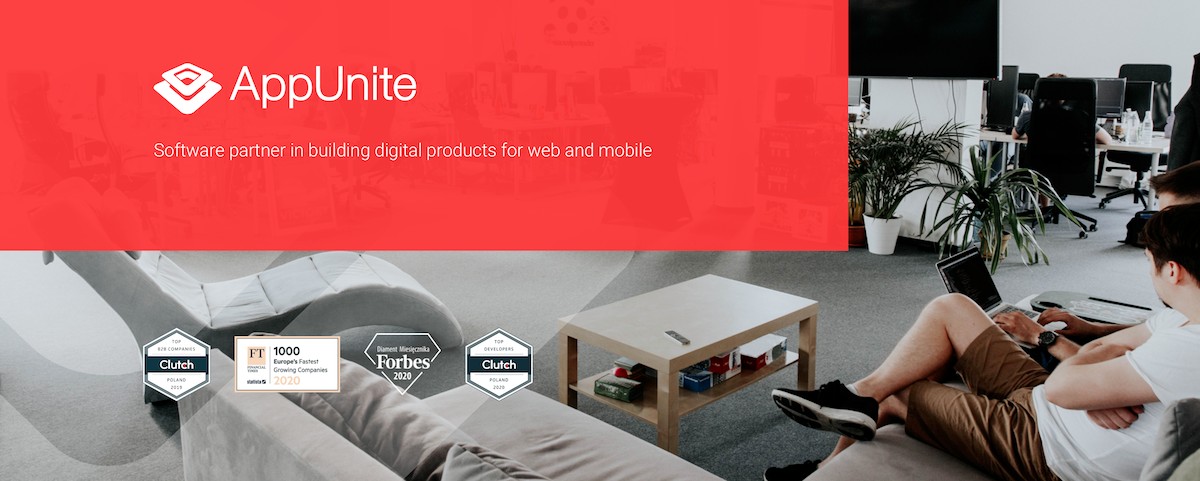 Project description
At AppUnite, we believe that we should apply technical solutions to real life problems. That's why we bet on LiveView as a solution that a business looks for while creating the best experience for users.
Our goal is always to create the best product for our clients. In close collaboration with the product owners, designers, and fellow developers, you'll expand the capabilities, improve the architecture for scale, and fine-tune our products' user experience. As a developer, your job is to solve real business problems by proposing and implementing the best technical solutions possible.
Your tasks
Getting familiar with the problem domain and proposing solutions to business problems.
Implementing new functionalities from end-to-end in cooperation with your team.
Using technological advantage on the clients' behalf.
Communicating with the team and the client on a daily basis.
Doing regular peer code review.
Constantly learning and improving your "soft" and technical skills.
Sharing knowledge with your direct team, the whole company, and wider community.
Writing good-quality and well-tested code.
Maintaining existing code (there's no "legacy code", there's only "code that's useful enough to be around still").
Who we're looking for?
To have 3+ years of experience in building end-to-end web applications.
To be familiar with Elixir language and ecosystem, and to have played around with Liveview.
To know how to implement a modern user interface.
Decent knowledge of HTML and CSS, preferably with Tailwind
Experience with Alpine.js will be a plus.
To get the things done, approach and have a good sense of ownership.
To be a team player with strong communication skills.
How we manage our projects?
Methodology
All Applicable
Who makes architectural decisions?
Team
Who makes technology stack decisions?
Team
Project management software
JIRA, Asana
Healthcare
Healthcare package
Healthcare package for families
Kitchen
Cold beverages
Hot beverages
Snacks
Traning
Conferences
Trainings
Books
Parking
Car parking
Bicycle parking
Other
Integration events
Chill room
Shower
Check out similar job offers