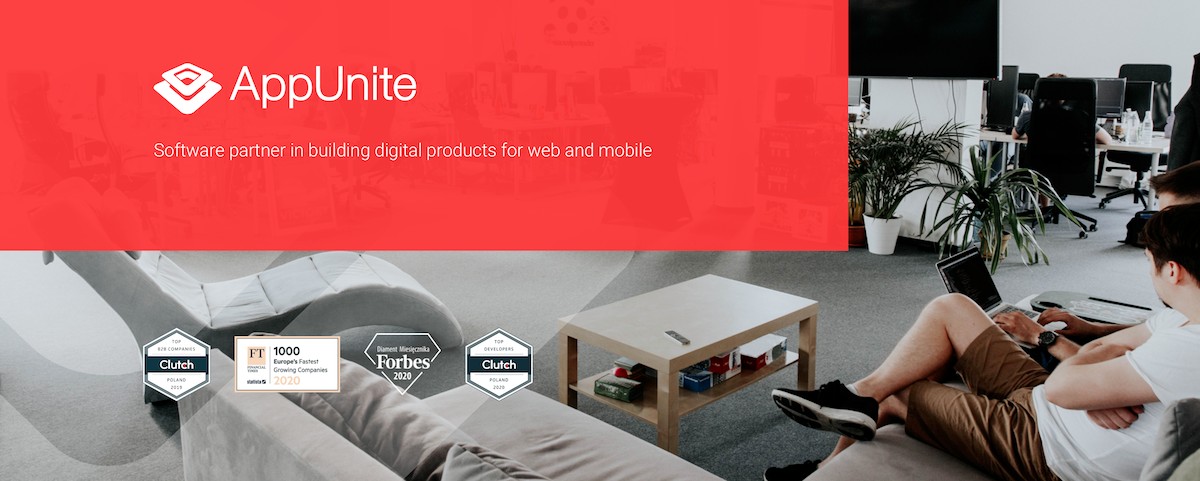 Project description
The project that you'll initially join is located in the US as one of S&P 500 companies. The mobile application is getting shoutouts from the Flutter creators and is in the Top50 Travel apps in the Apple App Store. The team uses the following technologies and tools: Flutter, Dart, RxDart, GraphQL, CircleCI, Firebase, Golden and Integration Tests, Analytics, A/B Testing, Jira, Figma, Zeplin, GitHub, R&D, Code-Review. The team is made up of 10+ very experienced developers and that he is planning, realising and is responsible for. Examples of the daily chores the team is dealing with: designing, gathering requirements, and building new features, A/B Testing, updates to the existing features, integrate monitoring tools, analytics, writing unit tests, golden tests, integration tests, and building custom plugins.
Looking for new challenges, fresh tech-stack and global clients to work with? Join AppUnite, a software house based in Poznań, Poland, that caters tech solutions to clients all over US, Europe and Asia since 2010.
We are looking for mature, yet quick to learn, mobile developers to extend our team of 100+ people.
Your tasks
Architect and develop Mobile Applications in Flutter - new mobile cross-platform framework from Google,
Configure and use Continuous Integration service fully hosted & maintained by us,
Work with other developers on designing and reviewing new code,
Cooperate with creatives, business, and engineers alike, drive the technical decisions behind our team's work,
Follow best practices for writing, reviewing and deploying good code:
We use JIRA/ClickUp for tasks management,

Any changes to the code are submitted via PRs,

Each PR has to be reviewed by at least one other developer,
We have CI set up, that runs lint, unit and ui tests for each commit, and deploys application to Testflight / Fabric / Google Play automatically,
We do pair programming / cross-projects review from time to time,
Business functionalities are tested by our own QAs,
Designs are well prepared beforehand by professional designers and exported to Zeplin / Sketch.
Who we're looking for?
One of those two:
At least 4 years of commercial experience in mobile apps development, either Android or iOS
At least 1 year of commercial experience in Flutter with 2+ years experience in mobile apps development
And:
Experience with JSON based REST or GraphQL APIs,
Experience with writing unit and widget tests,
Excellent problem-solving skills and love technical challenges,
Experience with commonly used external libraries (like bloc, provider, rxdart),
Ability to take ownership of work items and help cultivate new ones with a Product-first mindset,
Experience with building custom plugins for integration with native SDKs

Communicative English skills.

Experience in working remotely with a big team (10+ developers),
Be willing to work until evening. We work mostly with people in the Pacific Time timezone (UTC -7), so meetings and sync communication starts at 5:00 PM (UTC +1).
It is good to have:
Experience with GraphQL APIs
GitHub repo with open source code
Knowledge about material design guidelines
Knowledge of modern mobile apps architectures,

Engineering in Computer Science or related field.
How we manage our projects?
Methodology
All Applicable
Who makes architectural decisions?
Team
Who makes technology stack decisions?
Team
Project management software
JIRA, Asana
Healthcare
Healthcare package
Healthcare package for families
Kitchen
Cold beverages
Hot beverages
Snacks
Traning
Conferences
Trainings
Books
Parking
Car parking
Bicycle parking
Other
Integration events
Chill room
Shower
Check out similar job offers