Project description
The 360 Code Lab is a part of the Austrian holding, which develops innovative products and services and optimizes existing business models for their market conformity. The 360 Code Lab aims to develop state of the art technologies and to make ideas become reality. In short, the 360 Code Lab is a place where motivated developers are working on cutting edge projects in a super modern office in the Warsaw Spire Tower.
Your tasks
Support the entire software life-cycle (concept, design, test, release and maintenance)
Write unit and UI tests to identify issues
Work in an agile team side by side with business specialists, program managers, software engineers and designers
Who we're looking for?
Experience in the software industry, taking a product through its complete life-cycle
Excellent analytical and social skills with the ability to work successfully across all engineering disciplines
Fluent in English, German is a plus
Excellent knowledge of Java 8, Java Frameworks: JPA / Hibernate, Spring DI, Spring Boot, Servlets, JSF
Services: REST/JSON APIs, Messaging (Amazon SQS/SNS, ActiveMQ, Kafka), Swagger
Databases: MySQL, MariaDB
Testing: JUnit
Deployment: Git, Maven, Tomcat, Jetty, Jenkins
Operations: Basic Linux knowledge (Server / Workstation), Docker
Nice-to-have
Databases: MongoDB, Cassandra, CockroachDB
Cloud Services: AWS, GCP
Operations: Terraform, Kubernetes, Prometheus, Grafana
Previous e-commerce experience
Good understanding of Agile / SCRUM framework
Freedom to pick your tools
Kitchen
Cold beverages
Hot beverages
Fruits
Lunches
Snacks
Traning
Trainings
Books
Conferences
Other
Chill room
Integration events
Recruitment process
- 20 days
Get to know us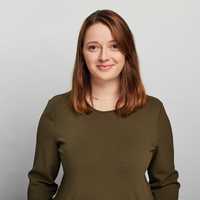 Check out similar job offers