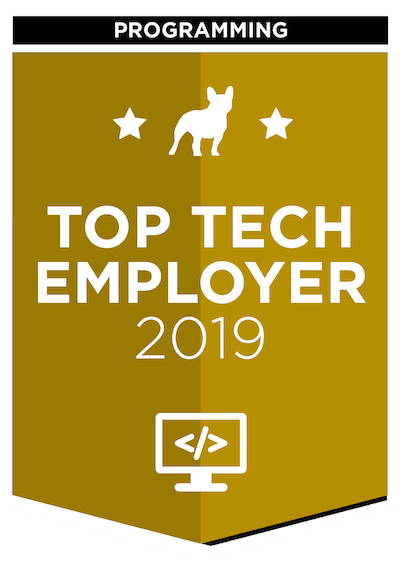 We've checked Consult Red and we like what we saw.
Learn more
Project description
Depending on the project, you'll be working with
(Experience with any of the following is useful)
Object Oriented programming in C++ or JavaScript | UML diagramming | C++11/14 | gstreamer | Linux kernel | drivers | GDB | git | gerrit | docker | Yocto | Jenkins | TDD and Unit Testing frameworks such as Google Test | Software development for consumer electronics or TV | Audio,Video & TV standards | Networking protocols and standards including TCP/IP / Wi-Fi / HLS or MPEG-DASH | Agile, Scrum methodologies
Your tasks
We have managed to build a centre of excellence for embedded engineering right in the heart of Wroclaw. We want to offer exceptional quality embedded work on the most complex of projects with (or for) the world's leading tech and entertainment companies.

Now, we want to take it further. With 100 outstanding engineers already on board and a growing number of customers reaching for our services, we are looking at even more exciting tech opportunities ahead of us. And this is when you come in - a talented person, who enjoys complex work that requires significant problem solving skills, flexibility and first-class tech expertise.
Would you enjoy working with applications like Netflix, YouTube, AppleTV+, Spotify? Does the opportunity of working with top engineers seem exciting to you? Would you simply like to hangout in the (virtual or real) kitchen with cool people and their snappish sense of humour? You're in the right place.
Who we're looking for?
Our clients requie projects done mainly with technologies such as 
Programming: C and C++/Java, actually C++ is the usual choice
Integrating: Embedded Linux
Scripting: Python or Javascript
Nice to have: digital TV / STB experience, RDK experience
How we manage our projects?
Methodology
SCRUM, SAFe, AGILE, KANBAN, WATERFALL
Who makes architectural decisions?
The team on the project assigned to Architecture
Who makes technology stack decisions?
The wide engineering team usually inputs but customers decide
Concurrent projects per team member?
1
Project management software
JIRA
Opportunity to change between projects
Team line-up
Teams are variable across deliveries - we stay agile
Healthcare
Healthcare package
Healthcare package for families
Leisure package
Leisure package
Leisure package for families
Kitchen
Cold beverages
Hot beverages
Fruits
Snacks
Lunches
Traning
Conferences
Books
Trainings
Parking
Car parking
Bicycle parking
Flight ticket
Money for moving expenses
Other
Shower
Chill room
Playroom for children
Integration events
Recruitment process
- 14 days
Short phone interview (technical)
Full online interview (technical + HR)
Check out similar job offers