About company
WHAT WE DO
Our domains are payments, IoT and biometrics. Thanks to our solutions, it is possible to digitalize payment cards and use the phone as a multi-tasking device. Opening a car with a selfie? No problem! Our producst are used by the best global IT and Telco brands, and we care for the safety of users' data.

OUR TEAM
Our goal is to create your own products based on the latest technologies. The key to success are teams: autonomous, interdisciplinary, covering all the necessary skills.

WHERE YOU CAN FIND US
Of course, in Lodz! Sometimes even in the yard of our historic villa, on deckchairs... This is where the best ideas come up!
Requirements
Experience level:
Senior
As a Scrum Master you will be working closely with team(s) on a daily basis. You will be also cooperating with other Scrum Masters, Product Owners, Team Leaders and Agile Coach to get the support we all need from each other and to keep focus on building the right culture.
There is no one particular "stance" of Scrum Master we prefer. Our teams culture evolves as new team members appear, business and technology change, priorities of work vary. That is why we want you to collaborate with teams and make sure to support them in whatever makes the most sense both in short and long term. Sometimes it is the process that you can help to improve, while for some you need to be a very good listener and mentor. And the other day you might be doing basic facilitation of Scrum events.
To do this we need you to:
Be conscious of processes and interactions around you and have excellent communication skills
Have good understanding of software development processes and methodologies
Effectively use Jira and Confluence
Have min. 2 years experience in a Scrum Master role
Be a certified Scrum Master (preferred)
Technologies
Necessary on this position:
Necessary and we can teach you:
Project you can join
Payments Team owns a platform known as Digital Enablement Platform. The platform allows seamless enrollment, tokenization and provisioning of payment cards on mobile devices. Our solution integrates wallet providers (like Google, Apple, Samsung) with card issuers (banks) and with payment scheme networks (like Visa and Mastercard).

The whole platform consists of multiple components / products (microservices) hosted as multi-tenant SaaS cloud. Payments Team is structured into multiple teams with over 50 engineers onboard in total, with Product Owners in Lodz and around the world.
In Payments Team we continuously discover new methods and processes that work for us. Having focus on leadership and working closely with management we are ready to take a next step and engage full time Scrum Masters in building product oriented agile culture.
As a Scrum Master you will be:

Enabling the team to work effectively by ensuring impediments are removed and coaching the team to continuously improve
Proposing improvements yourself
Ensuring transparency of processes, communication, goals and value being delivered
Promoting selforganization
Helping Product Owners in effective Product Backlog management and scope planning
Facilitating and/or making sure Scrum events are being used in an inspect and adapt fashion
How we code?
Style guide
Code review
Pair programming
Static code analysis
How we test?
Unit tests
Integration tests
How we manage our projects?
Methodology:

Agile

Who makes architectural decisions?

Team

Who makes technology stack decisions?

Team

Concurrent projects per team member?:

1
Toolset
Laptop
Additional monitor
Headphones
Personal container
Freedom to pick your tools
Work environment
Tech supervisor
Flexible working hours
Office hours:

7:00 - 18:00
Bonuses
Car parking
Bicycle parking
Shower
Chill room
Integration events
People who may interview you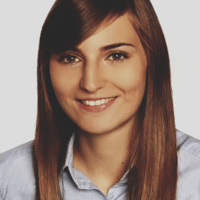 Anna

Recruitment process

Send your resume

Set up a meeting

Meeting and interview with team leader

Decision and feedback