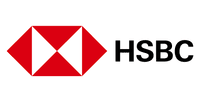 Krakow

Technologies in the company:
Requirements
Experience level:
Senior
Technologies
Necessary on this position:
Security fundamentals, security best practices and common controls

OS and application security background

Malware identification and analisys

Threat analisys, management and control identification
Necessary and we can teach you:
Security gap analisys, baseline VS current, target definition

Identification of security metrics, controls and methodologies and how to apply them production environments.

Security product evaluation, participation in vendor selection process

Security measures and metrics vs compliance requirements.
Project you can join
Perimeter and intranet security projects
Corporate endpoint security
Corporate server and backend security
How we code?
Style guide
Code review
Pair programming
Static code analysis
TDD
BDD
Code metrics
Knowledge database
How we test?
Unit tests
Integration tests
System tests
Pentests
Performance tests
Manual testing
Test automation
CI
How we manage our projects?
Methodology:

Agile

Who makes architectural decisions?

Architects board

Who makes technology stack decisions?

Technology leads and teams
Work environment
Tech supervisor
Open space
Separate rooms
Dress code
Flexible working hours
Remote possible:

20%

Business trips:

Per need
Bonuses
Healthcare package
Healthcare package for families
Cold beverages
Hot beverages
Fruits
Snacks
Lunches
Adaptation tips
Language courses
Temporary housing
Help finding an apartment
Visa Services
Sign up bonus
Flight ticket
Money for moving expenses
Conferences
Trainings
Books
Car parking
Bicycle parking
Shower
Chill room
Playroom for children
Integration events