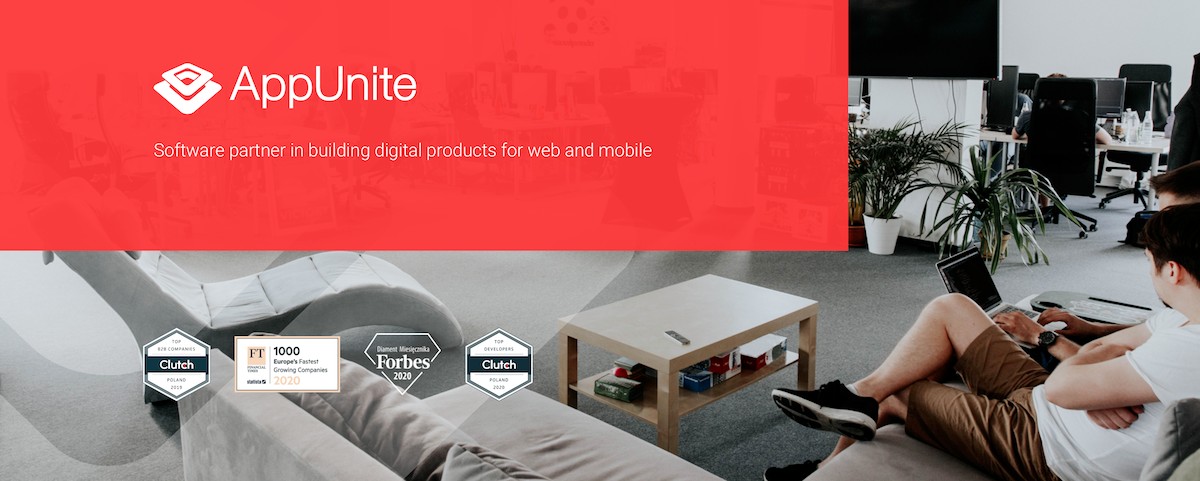 Project description
We are a very small team inside the AppUnite family - so don't worry about not remembering all our names at the first meeting - it will be easy.
Also, don't worry if you are not from Poznan, our team is spread all over Poland.
If you join us, your job will be to maintain and develop an existing mobile application. The client is a fast-growing startup dealing with cryptocurrency trading.
This project will give you a great deal of autonomy and opportunities to choose solutions and learn. Since the team is small you will also be fully responsible for it and work closely with the client.
During the week, you will participate in a daily stand-up with the client (we are all in the same time zone) and one planning session each week. You are also welcome to participate in any activities that AppUnite organizes for the entire company, such as Workations for example.
Who we're looking for?
You would be the ideal fit for our team if you:
are experienced with Swift, rxSwift, Carthage, Xcode, WebSockets, REST API,
are familiar with a reactive programming style,
can communicate in spoken and written English,
are a team player,
have been responsible for maintaining applications, crash analytics and debugging,
can take care of app quality.
If you…
know the mobile UI and UX design principle and best practices.
…it will also be great!
How we manage our projects?
Methodology
All Applicable
Who makes architectural decisions?
Team
Who makes technology stack decisions?
Team
Project management software
JIRA, Asana
Healthcare
Healthcare package
Healthcare package for families
Kitchen
Cold beverages
Hot beverages
Snacks
Traning
Conferences
Trainings
Books
Parking
Car parking
Bicycle parking
Relocation package
Adaptation tips
Language courses
Temporary housing
Help finding an apartment
Other
Integration events
Chill room
Shower
Check out similar job offers