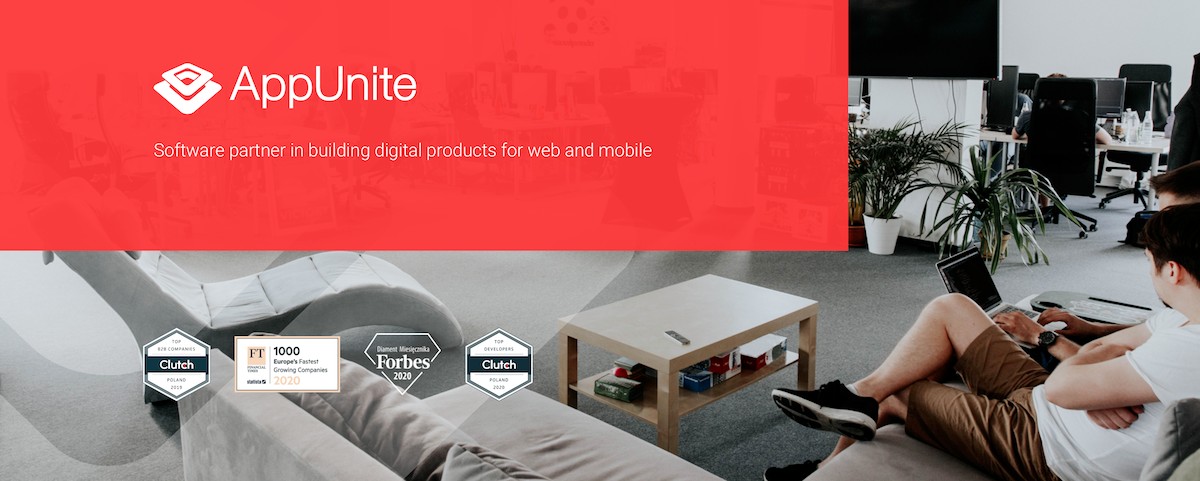 Project description
The product started as a social media platform and has expanded to other industries such as fin-tech or audio conferencing. This variety allows us to solve truly diverse problems, use a broad spectrum of technologies, and touch multiple areas of software development. We have obtained a significant user base, so we need to solve problems at scale, which proves to be a challenge that drives us every day.
Who are we looking for?
Looking for new challenges in product development, fresh tech-stack, and global clients to work with? Join AppUnite, a software house based in Poznań, Poland, that has caters to tech solutions for clients all over the world since 2010.
We are looking for an open-minded Product Owner who will join our product management team.
Your tasks
Defining the product vision and working on the product development process.
Defining a product roadmap and features according to customer needs.
Strategizing and presenting ideas to stakeholders.
Managing and prioritizing product backlog items.
Building domain knowledge - researching and analyzing the market, competitors, and user base.
Working closely with every part of the product's teams: design, development, data scientist, UX, QA, customer support, clients.
Working on risk management to minimize risks and creating a higher probability of product success.
Expanding your knowledge i.e. in terms of product management, project management, leadership, and teamwork.
Who we're looking for?
You would be the ideal fit for our team if you:
Are a team player.
A are a customer and product-oriented person.
A are a geek who constantly looks for new skills.
Are responsible but also flexible.
Have previous working experience as a Product Owner/ Project Manager.
Are fluent in written and spoken English.
Have in-depth knowledge of Agile methodologies.
Possess strong analytical and problem-solving skills.
Possess strong communication skills, written and verbal.
Have experience with tools like Asana or JIRA Next-Gen.
If you …
Have already worked in a digital product team.
Are familiar with a Data Driven approach.
Have experience with conducting workshops.
Are Knowledgeable about different approaches to development process.
Have experience with any other tools listed in the job offer.
Are Poznań based.
Have a proven track record of working with international clients/teams.
… it will also be great!
How we manage our projects?
Methodology
All Applicable
Who makes architectural decisions?
Team
Who makes technology stack decisions?
Team
Project management software
JIRA, Asana
Healthcare
Healthcare package
Healthcare package for families
Kitchen
Cold beverages
Hot beverages
Snacks
Traning
Conferences
Trainings
Books
Parking
Car parking
Bicycle parking
Relocation package
Adaptation tips
Language courses
Temporary housing
Help finding an apartment
Other
Integration events
Chill room
Shower
Check out similar job offers