Ruby Developer
7 000 - 12 500
pln
net / month
---
Project description
So, you're considering a job at Ragnarson? It's in our best interest to help you find out whether Ragnarson is the right place for you. Deciding how we will be spending 6 to 10 hours of our lives together, five times a week, is paramount. It shouldn't be down to a simple benefit versus requirements comparison.
There is no point in running yet another software development company without a good reason. For us, it's how we treat others as we would like to be treated. That's why at Ragnarson we have created an environment where people achieve their fullest potential and are able to express themselves through their work. Our core values are growth, responsibility, commitment, openness and delivering value. If you don't see yourself in our story, Ragnarson is probably not the place you are looking for. 
In order to foster this environment, the company has transparency at its core. All staff has access to our complete financial records like expenses, income, client/employees' rates etc. All of the processes, decisions and documents around them are open too. As uncle Ben said, "With great power comes great responsibility." So you will need all these details to make various decisions at the company - whether or not to recruit somebody, accept or reject a client's project, give feedback to others, allocate the profit or save it for the future. Making such calls will help you develop and broaden your perspective.
Obviously, you will be working with our clients on their products too. But that's definitely not all there is to working at Ragnarson.
You won't find empty phrases like "flexible time", "interesting projects", "international clients" or "work in a young and dynamic team" commonly used in most job offers. Those terms have become devalued in IT jobs and mean exactly nothing. At Ragnarson you will be able to choose and adjust your perks to boost your productivity.
Given you're still reading this and you haven't seen the salary yet (because there is none in this narrative), your motivations are not strictly financial. That's great because for us the money is a commodity that frankly, is easy to acquire nowadays. It's much harder for you to find a work environment that you believe in and for us to find an engaged teammate. After six months at Ragnarson, you will set your salary to whatever you think is right, based on the company's budget, feedback from the people you have worked with and the market. Nobody will have a right to interfere with that decision.
Summarizing joining us means:
independence in setting up your salary twice a year
open company financial records (example: income, expenses, forecast)
transparent communication and company documents
100% remote work
various benefits (MacBook Pro, co-funding of healthcare package, sports activities and English classes, etc.)
treating you as an equal partner, not an employee
participating in every-day decisions regarding the direction of the company growth
growing in the technology you like the most
opportunity to develop in non-programming fields (project management, customer relations, recruitment, marketing, sales)
Want to get to know us first?
We understand that you might not be 100% sure at this point that working with us is the right decision. So we encourage you to learn more about us, our core values, community engagement, or knowledge sharing.
The way we operate can appeal to a very narrow audience, but we accept that. If our story matches the vision of your future job we would be happy to meet you. 
Recruitment process will take you through 3 steps: 30-min interview, technical review and culture fit interviews. 
Who we're looking for?
At least 2+ years of commercial experience
Good knowledge of Ruby on Rails
Good command of English and Polish language
Quite good knowledge of the PostgreSQL database
Nice to have: knowledge of one of the JavaScript frameworks, preferably Vue.js
Problem-solving ability
Proactivity
How we work?
How we manage our projects?
Who makes architectural decisions?
CTO
Who makes technology stack decisions?
CTO
Project management software
Jira, Trello, Pivotal Tracker
Opportunity to change between projects
Freedom to pick your tools
Bonuses
Kitchen
Cold beverages
Hot beverages
Snacks
Traning
Conferences
Trainings
Books
Parking
Car parking
Bicycle parking
Other
Shower
Chill room
Integration events
Get to know us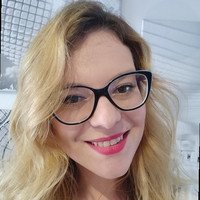 Beata
HR & Recruitment Specialist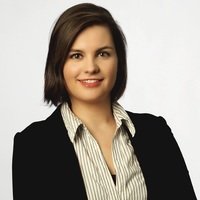 Natalia
HR & Recruitment Specialist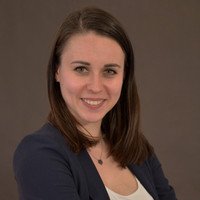 Check out similar job offers