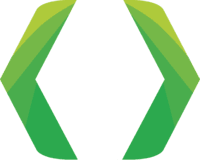 Poznań

Technologies in the company:
Requirements
Experience level:
Senior
Technologies
Necessary on this position:
React Native

JavaScript

React

English

Redux

GIT

REST
Necessary and we can teach you:
Project you can join
Company with experienced software engineers offering the full-spectrum of digital services which delivers robust websites, mobile apps and bespoke solutions with innovative frameworks commercially proven by the world's largest companies.
What we offer:
 100% remote job
B2B contract with greate rate
Work methodology: QA Manager, Agile management, Jira, Confluence, Jenkins
Freedom to choose tools
Working on new perspective fashion+technology project
Training budget, In-house trainings, conference budget, team events
How we code?
Version control:

GIT

Style guide
Code review
Pair programming
Static code analysis
TDD
BDD
Code metrics
Knowledge database
How we test?
Unit tests
Integration tests
System tests
Pentests
Performance tests
Manual testing
Test automation
CI
How we manage our projects?
Methodology:

Agile management
Toolset
Laptop
PC
Additional monitor
Headphones
Personal container
Phone
Freedom to pick your tools

Operating system
Work environment
Tech supervisor
Open space
Separate rooms
Dress code
Flexible working hours
Bonuses
Conferences
Trainings
Books
Shower
Chill room
Playroom for children
Integration events