IWS Technical Specialist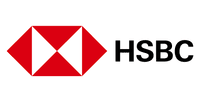 IWS Technical Specialist
HSBC Service Delivery (Polska)
---
Project description
Overview
HSBC are committed to transforming the way we work in order to meet the growing market demand for speed to market, delivery flexibility, and to stay competitive in an increasingly challenging marketplace. In order to facilitate the adoption of this strategy we are looking to recruit an experienced Technical Specialist to join our Scheduling and Workload Automation function.
We're currently looking for Specialists with an ability to manage Tivoli / IBM Workload Scheduler (TWS / IWS) including installation / upgrading the system, configuration, restoring, testing the system.
The Team
Scheduling and Workload Automation (S&WA) are a global function with over 250 staff in 12 countries. We are responsible for defining and implementing the strategy for a number of critical products across the organisation, as well as ensuring their availability, recoverability, security and currency.
Key Accountabilities:
Mainframe batch scheduler management
Ensuring delivery to the customer while adhering to established global standards and best practice
Maintain and exceed existing SLA's and ensure compliance to HSBC policies at all times
Actively participate in achieving organizational efficiency objectives and undertake analysis on day-to-day work to drive automation on deliveries thereby minimizing repetitive and standardized tasks/processes.
Ensure the best practices are used to support the diverse customer group
Work closely with the stakeholders to avail/impart all necessary training from time to time to ensure enhanced service delivery Deliver the solutions / deliverables per the agreed requirements with regards to project timelines
Work on critical / complex incidents & issues and ensure completion within agreed deadlines
Perform Project Management activities as may be applicable in the project
Expect to provide the 24*7 On-call support as per business requirements
Who we're looking?
Excellent verbal and written English skills
Experience of testing, evaluating, and deploying new product functionality and / or fix packs released by the vendor
Experience of providing production support / troubleshooting for TWS / IWS infrastructure issues
Strong Mainframe background and knowledge of z/OS
Proven project management skills and adoption of agile working practices
Experience of working with or building Job Control Language (JCL
Ability to work independently and with minimal supervision
Necessary and we can teach you:
Experience of implementing security / access controls on TWS / IWS using RACF or ACF2

Strong knowledge of and prior experience of maintaining associated products e.g. CA JCL Check, CA Endevor, Horizont XINFO, TWS/Audit, SmartJCL

Experience of managing vendor relationships

Experience in developing and delivering test plans, test scripts, regression packs

Experience of test and issue management tools e.g. Jira, RTC, TestRail and Quality Centre

Experience of Agile methodologies – Scrum, Kanban, Lean UX

Experience of working with Scheduling Tools
How we work?
Bonuses
Healthcare
Healthcare package for families
Healthcare package
Life insurance
Medical consultations in our office
Employee assistance programme
Leisure package
Free sport clubs
Fitness, yoga and massages in office
Multisport card
Traning
Conferences
Trainings
Books
In-house language courses
Financial and technology academy
Access to leading e-learning platforms
Parking
Car parking
Bicycle parking
Other
Shower
Chill room
Integration events
Additional leave for volunteering
Check out similar job offers