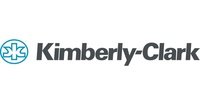 Requirements
Experience level:
Mid
Skills and Experience:
Strong HANA knowledge – Candidate should have strong modelling skills in Native HANA, detailed understanding of HANA in memory architecture, ability to create complex Calculation Views, ability to troubleshoot performance of HANA views and should have experience on using HANA as a source to front end visualization tools like Tableau
Working knowledge of API-based design for business applications and can incorporate API-based design into analytics solutions (MuleSoft experience desired)
Extensive knowledge of digital media marketing data.
Azure knowledge is a plus
Experience with integration methods and tools including ETL and virtualization would be an advantage
Working knowledge of AI/ML algorithms will be a plus
Broad range of business and IT experiences
Working knowledge of digital marketing data including paid media, website and CRM
Ability to operate in a digital workplace utilizing modern technologies to connect, collaborate, communicate and cooperate across a global organization and across organizational boundaries
Technologies
Necessary on this position:
Project you can join
The Data & Analytics team is organized around world-class data, advanced analytics and automation, to drive business value for the K-C organization. We are a group of curious people and critical thinkers focused on solving the problems of the day and opportunities of the future through applied intelligence and data science.
This critical role will act as a source of direction, training and guidance for other team members.
The right person for this role is proactive with stakeholders, a self-starter who can work under broad direction, and passionate about storytelling with data.
Is knowledgeable in industry best practices in their area of expertise and uses resources outside of company to deliver the end-to-end technical solutions.
Duties and Responsibilities:
Leads in designing innovative, technical solutions to important, highly complex strategic marketing problems. Has strong knowledge in business and technical functions that are touch points with their area of expertise. Provides technical consulting on complex projects.
Act as technical architect of large projects for Marketing capability.
Accountable for leading the overall end-to-end technical design (including detailed configuration) which incorporates business requirements and considers global standards and regional variations.
Delivers solution delivery blueprints including but not limited to application diagrams, physical architecture, process diagrams, sequence diagrams, systems maps, service interfaces, technical interfaces, data modelling, integration planning, and detailed build estimates.
Translates non-functional and functional requirements into end-to-end analytical solution designs, ensuring solution aligns with business goals and processes, uses and provides enterprise information consistently, integrates effectively with other applications, and supports a common application environment.
Implements seamless digital analytics utilizing common technology platforms, to achieve enterprise level security, quality of service and scale for analytical solutions.
Collaborates with other Solution Engineers, Enterprise Architecture, and Analytics Designers to make sure that the solution fits within enterprise context.
Drive a rigorous approach leveraging Business Intelligence and Data Science including to solve marketing problems in the context of growing Kimberly Clark brands, increasing marketing effectiveness and increasing sales.
Documents solution in appropriate service management applications.
Coordinates engagements with vendors as they relate to evaluation, design and delivery of business capabilities. Contributes to the evaluation and selection of software products.
We offer:
Working for the global organization, with a long history and a great corporate culture that focus heavily on its people development
An opportunity to take part in a digital transformation working with the newest, cutting edge technologies on solutions for the whole EMEA region
Attractive employment conditions:
- competitive salary
- benefits package, 
- private health care,
- premium brand new office in the centre of Kraków,
- flexible work,
- great atmosphere
Possibility to work in an international team with the best IT professionals from all over the world
Bonuses
Healthcare package
Healthcare package for families
Leisure package
Leisure package for families
Cold beverages
Hot beverages
Fruits
Snacks
Lunches
Adaptation tips
Language courses
Temporary housing
Help finding an apartment
Visa Services
Sign up bonus
Flight ticket
Money for moving expenses
Conferences
Trainings
Books
Shower
Chill room
Playroom for children
Integration events