IT Functional Analyst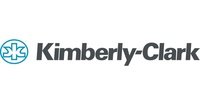 IT Functional Analyst
Sales & Trade Promotion Management & Revenue Management
KIMBERLY CLARK Sp. z o.o
---
Project description
Job Description:
The Functional Engineer will partner with business leaders to create and implement technical & business process solutions enabling frictionless digital analytics. As part of this team, the Functional Engineer is responsible for integrating business, information, and technology architecture to create solutions primarily for Trade Promotion Management and Optimization, Revenue Growth Management and Pricing/Price Optimization and in some cases, cross capability areas. We are looking for Senior Functional Engineer who demonstrates functional leadership in design, development and testing of complex analytical reporting solutions.
The candidate should have Trade Promotion Management (Pre and Post Evaluation, Budget Control, Checkbook, Trade Funds management, Trade Payments and Claims/deduction management, etc.) and also Revenue Management (Baseline, Pricing, Mix, Promotion, Assortment, Cost to Serve) experience.
Key Accountabilities: 
Understand business priorities (product and services), business operations, culture and policies. Translate the strategic direction and business objectives established by customers into holistic digital, technology, change management and organization strategies for analytics adoption.
Translates non-functional and functional requirements into end-to-end analytical solution designs, ensuring solution aligns with business goals and processes, uses and provides enterprise information consistently, integrates effectively with other applications, supports a common application environment and user interaction model.
Drive a rigorous approach leveraging data science including Artificial Intelligence and Machine Learning to solve problems, perform leading-edge work and develops new approaches/solutions to answer business questions.
Diagnose business processes or organizational problems, and leverage analytics to determine how customers can seize new opportunities.
Guide external vendor partners on the review and resolution of operations and break fix incidents.
Functional engineer and leader of medium to complex analytical projects for a specific business capability or across multiple capabilities and technologies such as Tableau, SAP BoBJ, PowerBI and platforms like SAP HANA, SAP BO, SAP BW, SQL Server, Azure Cloud, among others.
We offer:
Working for the global organization, with a long history and a great corporate culture that focus heavily on its people development
An opportunity to take part in a digital transformation working with the newest, cutting edge technologies on solutions for the whole EMEA region
Possibility to work in an international team with the best IT professionals from all over the world
Who we're looking for?
Qualifications and Experiences:
Bachelor's degree; Previous solid professional experience and extensive knowledge of Information Technology including working directly with business clients.
Ability to operate in a digital workplace utilizing modern technologies to connect, collaborate, communicate and co-operate across a global organization and across organizational boundaries.
Experience leading IT projects and/or programs with strong full life cycle using multiple methodologies preferably in BI/Analytics domain.
Experience with SAP software solutions (HANA Enterprise, ECC, BW, BI), Tableau and Hadoop/Azure desired.
Functional knowledge in key CPG capabilities (Sales, eCommerce, Marketing, Supply Chain, Finance, etc.) desired.
Experience leading IT projects and exposure to Agile fundamentals and able to lead key ceremonies.
Basic knowledge of API-based design for business applications.
Hands-on experience in Analytics Project including at least one of the following technologies SAP BW, SAP HANA, SQL Server, Azure Cloud, BODS, BOBJ BI, SAP Analytics, Power BI, Tableau is a plus.
Experience in Trade Promotion Management (TPM), Trade Promotion Optimization (TPO), Revenue Management (RM) and related Analytics, and Pricing/Price optimization functional analysis.
Understanding of functional aspects within the Trade Promotion Management, Revenue Management, and Strategic Pricing capability area, and ability to do hands-on technical work whenever needed.
Experience working with blended teams consisting of employees, vendors, and consultants with both onshore and offshore resources. 
Verbal and written fluency in English is mandatory. Ability to work in a virtual team which may work across distance (remote), cultures and time zones, in a matrix with multiple reporting lines.
Ability to travel approx. 15% of work time.
Bonuses
Healthcare
Healthcare package
Healthcare package for families
Kitchen
Cold beverages
Hot beverages
Fruits
Snacks
Traning
Conferences
Trainings
Books
Check out similar job offers